Unique concept puzzle game, connect the route with falling down cookies
Japanese printing company digita incorporation's game wing 'digitagames' claims to be the pioneer in this unique puzzle game, adding that they haven't seen any game built on this unique concept where falling down cookies connect the route pushing through exhilarating stages and letting players to bake multifarious cookies.
Having millions of games in the mobile world, there was something still falling short and we thought it might be the right time about to introduce the world with this new concept of ours!
As sooner you press the start button you are welcomed to a stage screen where cookies start falling down from the panel and all you have to do is to find the right positioning by tapping to rotate the cookies around and swiping them to either side to maneuver them to that perfect spot and keep connecting them to chain the route and clear the stage. You also need to be aware of your surroundings, escaping obstacles making your way towards the stage clearance, longer route helps accumulate more points which will eventually improve your rankings.
There are whole lot of gimmicks put in place on stages to make your gameplay overwhelmingly interesting, as the difficulty level increases the speed increases. also there are limited moves for certain stages which makes game more fun to play letting you think and implement your strategic gameplay. It caters for wide range of players from easy to difficult stages. when you connect the route while passing through the stars you find on each stage, you will be bestowed with ingredients to bake cookies. collecting lots of ingredients will help you bake and sell more cookies and this way you can earn coins necessary to keep up with the game and also show up on "sales ranking' with the accumulated score.
The concept behind 'cookie route' was not only to entertain the players good at puzzle games pushing through the stages but also to grasp wide audience where players can bake and sell variety of cookies, compete for higher rankings etc. 'cookie route' is also a perfect time kill for your short leisure time where you can enjoy it in public places and keep yourself entertained.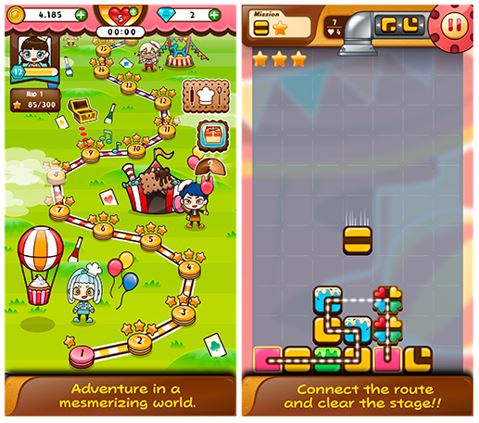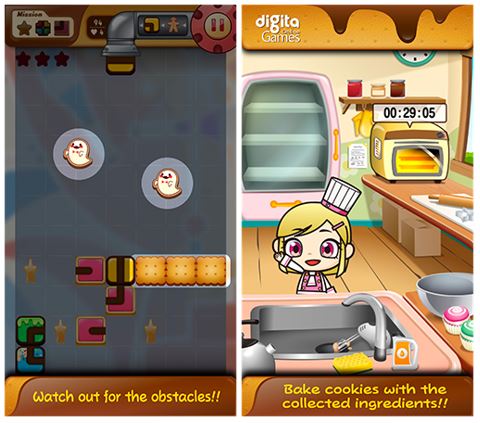 Bonus, quick download will get you half price on sale items for 3 days.
Click the links below to download the game!
▼AppStore
https://apps.apple.com/jp/app/cookieroute/id1463918801
▼Google Play
https://play.google.com/store/apps/details?id=jp.co.digita.cookie
About the application
Launch date: March 25, 2020
Launching on: Google Play / App Store
Price: Free (with in app purchases)
Languages ​​supported: Japanese / English / Chinese (Simplified)
Official website: https://digitagames.com/ja/cookieRoute
Media Contact:
Abbasi
Digita Inc, Japan
(81)573-25-2340
abbasi@digita.co.jp