4real Division, Nana Suzuki Yasuo Kogure(CEO), Kota Nojiri (Division Manager)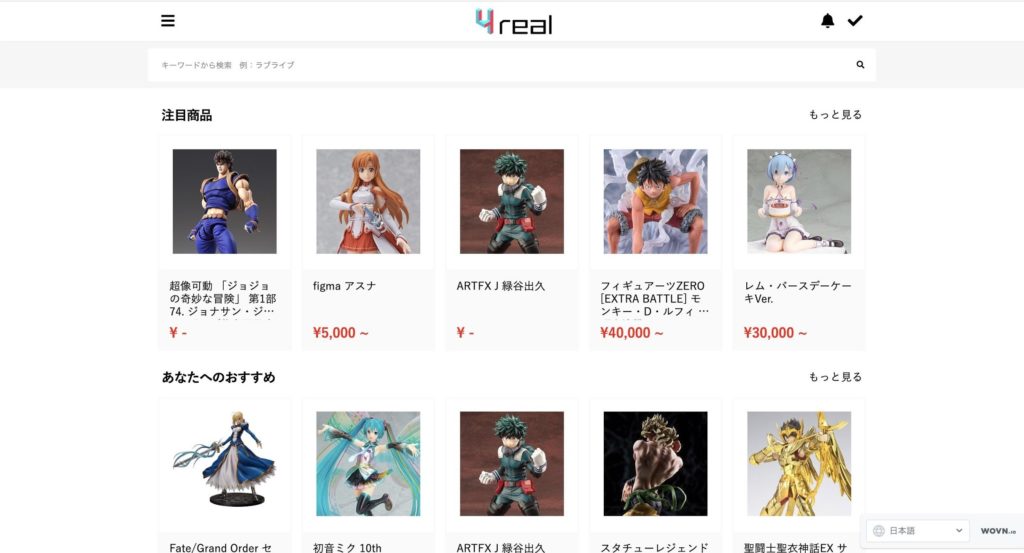 Business model of 4real
4real is a trading platform of Anime Figures. All of anime figures which will be shipped with authenticity determination by 4real.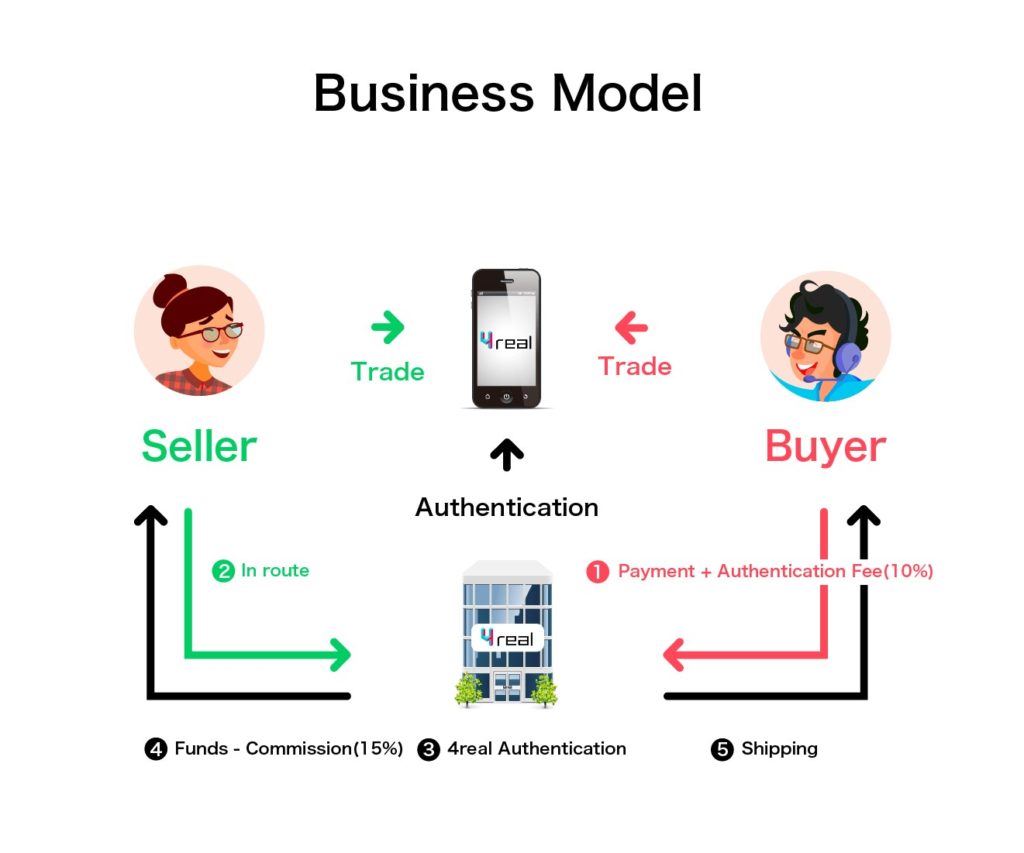 Vision
Goal of 4real is to make market with No Bootleg Figures!!

The secondary market has been grown by two trillion JPY. C to C trading has been the driver of this growth. By growing the market, number of fake products is also growing. Especially, a lot of anime figure freaks post unhappy news that they get fake figures on SNS.

In our own research, anime figure shops in Akihabara answered that number of customer who bring fake anime figure is increasing because it is quite difficult for unprofessional could tell if figures are fake or not.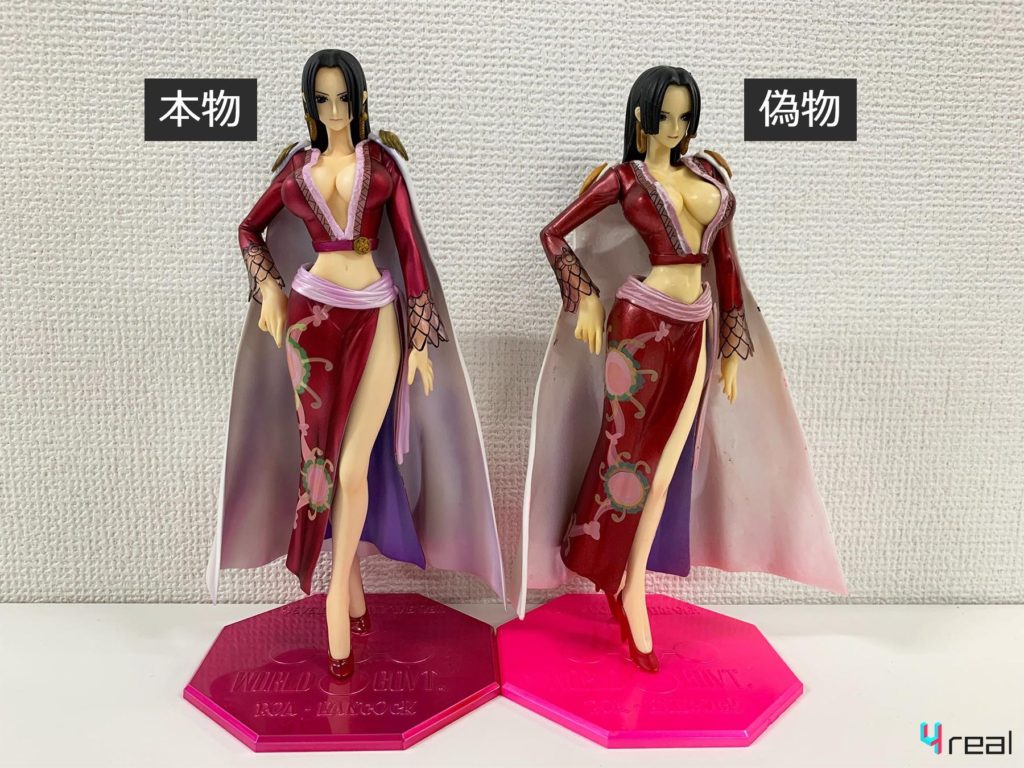 Quality of fake anime figures are improving today so is it difficult for customer to get real one by C to C dealing. Service owner of 4real is uridoki.inc which has experience as a C to B matching platform. 4real is supported by many partners who has long term relationship with uridoki.inc. To be the most reliable platform of no bootleg, 4real gets support from partners.
Authentication document and tape
Authentication document and tape will be attached as a verification of real animation figures. Original designed tape prevents someone to deceive with its technology.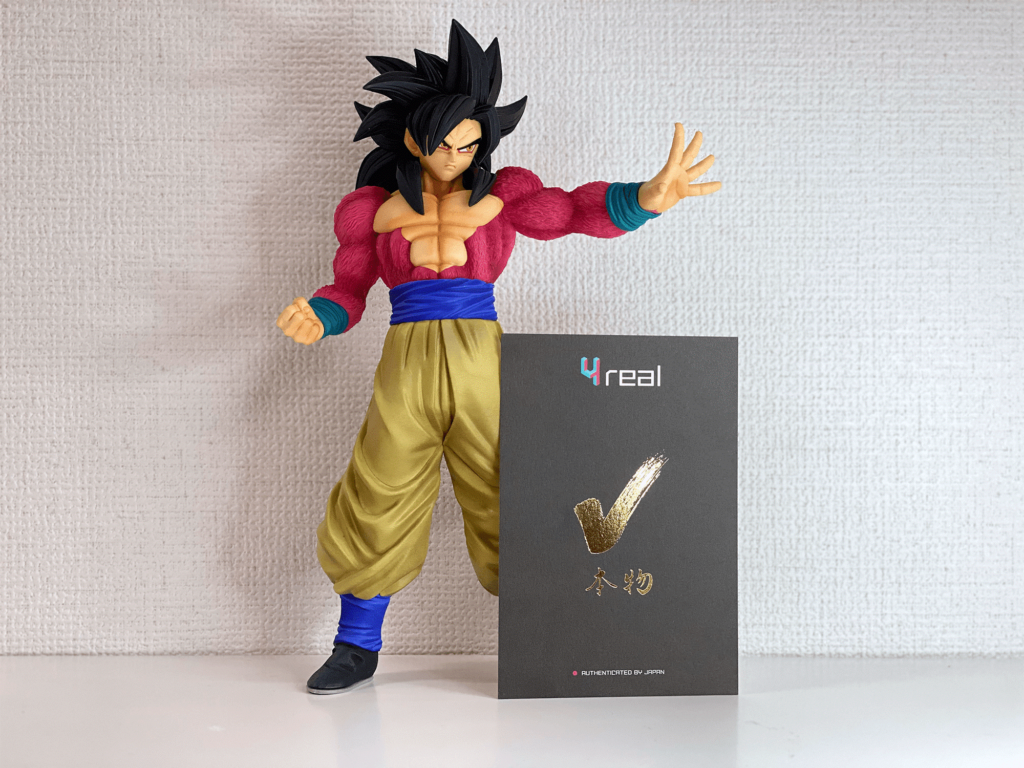 Multilingual interface supports trading globally
Due to influence of streaming services, fans of Japanese Anime are increasing so demand of animation figures is increasing globally. Travellers who are visiting to Japan to get real animation figures are also increasing. Also multilingual interface and Paypal global payment
supports trading globally.
Note:In early phase, Purchasing is allowed globally but listing is allowed only from Japan.
Price information will be transparency. Both of sellers and buyers do not need to interact directly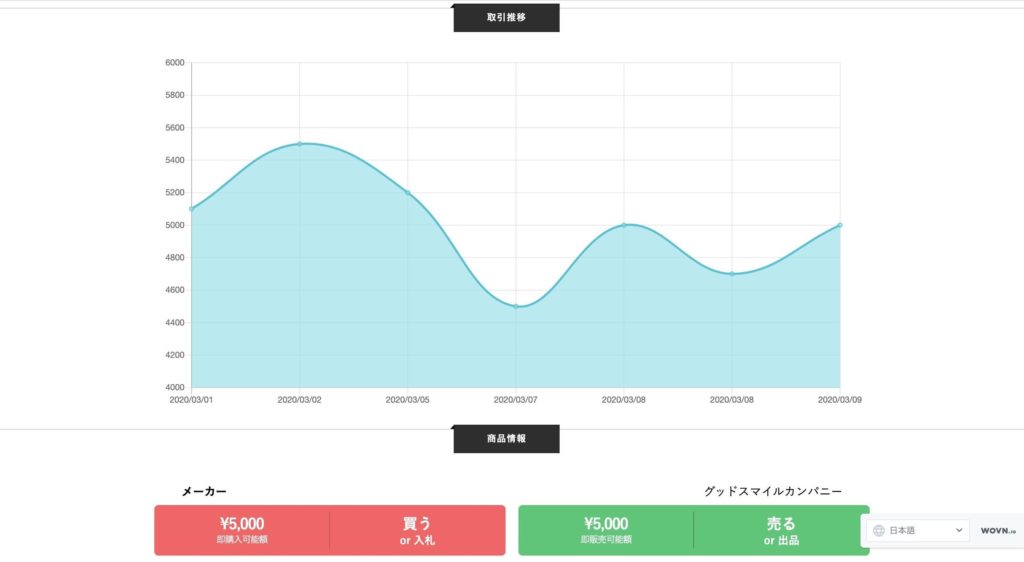 Users do not need to bidding through 4real without disclosing for individual information. This price-transparency bidding help users to trade safely.

Smooth interface of selling process
Uploading photography, scaling, and other detail information forces users to spend time but 4real release that situation. 4real stocks prices and products information so users can just find the information and list their products. Furthermore, users can access to oversea delivery, payment, translation for smooth global trading.
Vision
On current market, fake figures avoid chance form trading on market.
4 real makes market with no fake animation figures. 4 real challenges to eliminate bootleg on its platform and to be a catalyst of its market. The secondary market is skyrocketing increasing and also freaks of animation figures but we face a lot of fake figures trading.
Buyers and sellers can access 4real's function of authenticity determination, payment system, and delivery through 4real. 4real refunds in case buyer acquire bootleg animation figures.

Insight
4real is improving quality of authenticity determination, trading number of animation figures on its service.
Promotion (Ends without notice)
Get 500 points with friends invitation!!
1% cash-back with buying transactions!!
URL:https://4real.fan/

Company Profile
Company Name:uridoki Inc.
Address:Dogenzaka Sepia Building 5F, 1-19-11, Dogenzaka, Shibuya-ku,
Tokyo 150-0043, Japan
Established:Dec 2014
CEO:Yasuo Kogure
URL:https://uridoki.co.jp/

Contact us
Person in charge:Kota Nojiri
e-mail address:nojiri@uridoki.co.jp