R-Type soundtrack Premium CD-BOX which will be released on April 29th, has song tracks revealed for the first time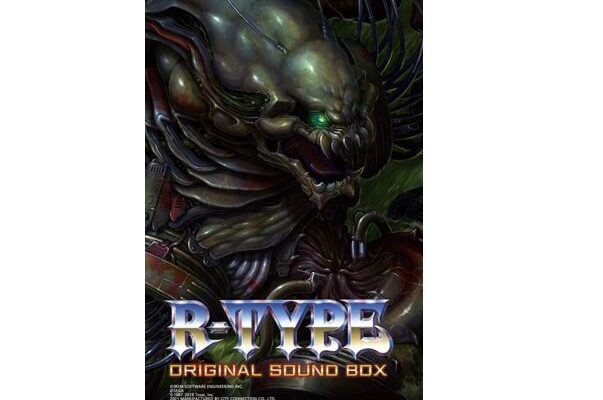 Also featuring a brand new box art illustration by Akio, the graphic designer for the original "R-TYPE"
City Connection Co., Ltd. has revealed the songs on record and the brand new box art illustration for the 10-CD R-TYPE ORIGINAL SOUND BOX which will be available to purchase on Thursday, April 29th 2021. In addition, they have also published a message from Akio, the graphic designer for the original R-TYPE on the Clarice Shop pre-order page of their website.
Clarice Shop Pre-Order Page
https://clrc.myshopify.com/products/m_r-type
*Also accepting orders from Overseas.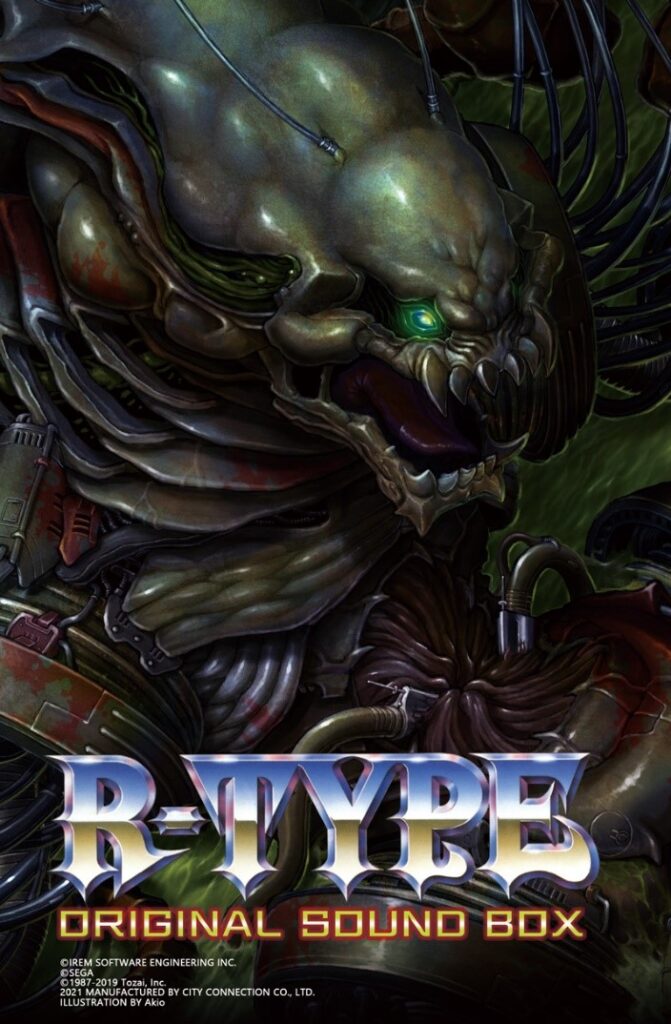 A Premium Discography Dedicated to All R-Type Fans!
R-TYPE is the title of a legendary horizontal-scrolling shooting video game that first premiered in arcades in 1987. Its sci-fi themed world features grotesque aliens that are part bionic part organic. Players fell in love with shooting the game's Wave Cannon, which could be charged and fired for an ultimate blast, as well as the gameplay dynamics that challenged them to carefully pilot through beautifully refined patterns of enemies and obstacles. R-TYPE proved to be an extremely memorable experience for all those who played it and was a smash hit both in Japan and overseas. It also had a global and lasting influence on video games for generations to come.
Our shining memories of the R-TYPE series are accompanied by its marvelous soundtracks, and today in 2021, we have brought them back to life in high quality digital recording format. Along with the famous BGM from the main series, the R-TYPE Original Sound Box also includes songs from the wide and varied R-TYPE ports and spin-offs from across the globe. Interviews from the series' composers line the pages of the discography's booklet. The box art is a brand new drawing by Akio, the graphic designer of the original R-TYPE video game.
With the long-awaited new title R-TYPE FINAL 2 (Developer: Granzella Inc.) just on the horizon, 2021 is a year where shoot 'em up fans from all over the world will once again gather around the R-TYPE series, making it the perfect time to debut a truly timeless edition of the R-TYPE series discography.
More Info.
https://clrc.myshopify.com/products/m_r-type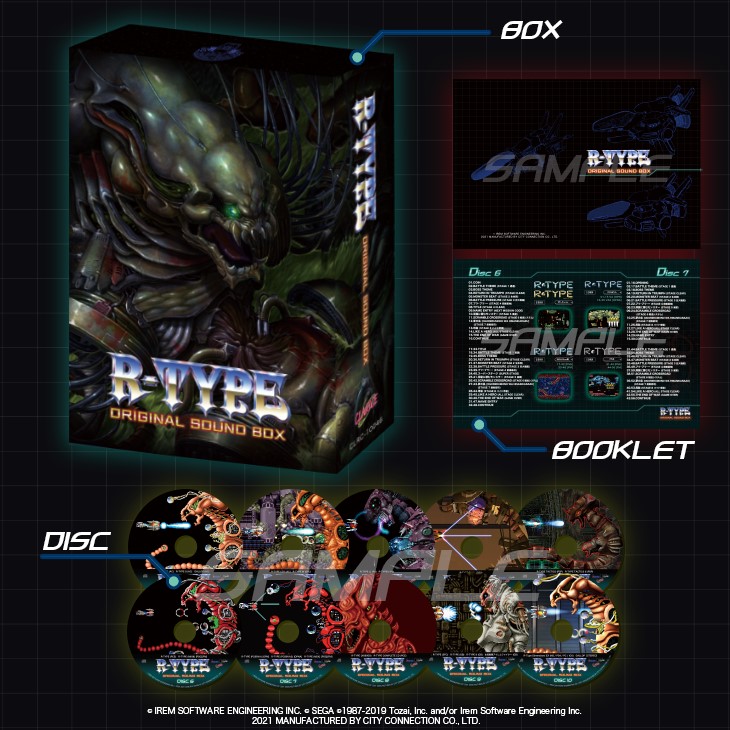 Product Details
Product Name: R-TYPE ORIGINAL SOUND BOX
Scheduled Release Date: Thursday, April 29th, 2021
Price: ¥13, 500 (¥14,850 w/ tax)
Product Contents: 10 CDs, specially-made box, download code for high-resolution audio
Catalog Number: CLRC-10046
JAN: 4571442041464
Label: Clarice Disc
Manufactured by: City Connection Co., LTD
©IREM SOFTWARE ENGINEERING INC.
©SEGA
©1987-2019 Tozai, Inc.
2021 MANUFACTURED BY CITY CONNECTION CO., LTD.
City Connection Co. Ltd., Sota Yamabe
Hatsunemori Building 3rd Floor 2-27-9 Higashi-Nihonbashi, Chuo-ku, Tokyo 〒103-0004
MAIL : yamabe@city-connection.co.jp