where players can be directly scouted by Japanese professional gaming teams
Start of Pre-registration for the 1st Trial Tournament
Wonder League Corp. (Shibuya-ku, Tokyo; Representative: Katsutoshi Kitamura) has begun accepting pre-registrations for "Wonder League," a service that aims to connect amateur gamers who wish to turn professional with scouters (professional gaming teams, professionals in the entertainment industry, corporate sponsors, etc.), on August 4th, 2020.
Pre-Registration Link: https://scout-league.com
<Social Background>
Since its growth as a global business, e-sports has been seen as a competition that can be enjoyed from the comfort of one's home against the backdrop of the COVID-19 pandemic.
In the United States and European countries where the world of e-sports is highly developed, there are many young professional gamers between 16 and 25 years old, many of whom are earning annual salaries of over 100 million yen. The recognition of "professional gamers" has also been rising in Japan year by year to the extent that becoming a "professional gamer" is now one of the most sought-after careers in the minds of middle and high school students.
<Challenges in the Industry>
However, the e-sports world comprises over 70 games and more than 100 professional gaming teams. As these teams participate in different games, the relevant information necessary for gamers to become "professional gamers" and to  choose their "professional gaming team" is inadequate and not readily available.
In view of these challenges, we have developed "Scout League," a platform that aims to nurture the "next star of the Reiwa era" by matching "amateur gamers" who wish to make their professional debut with "professional gaming teams" and "corporate sponsors" that are seeking new talent.
A Comparison with Other Industries and Our Position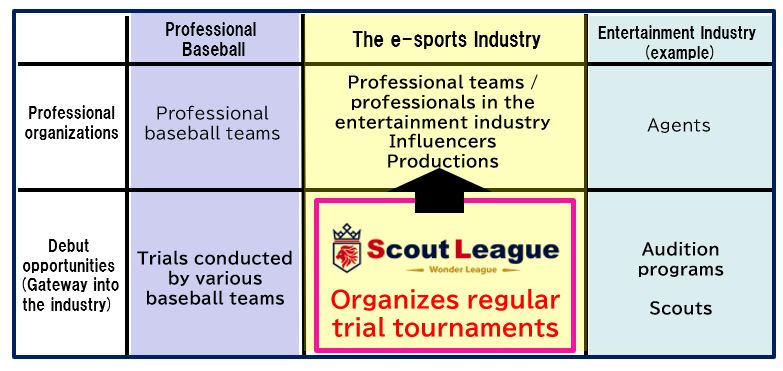 Types of Trial Tournaments and the Outline/Schedule of our 1st Tournament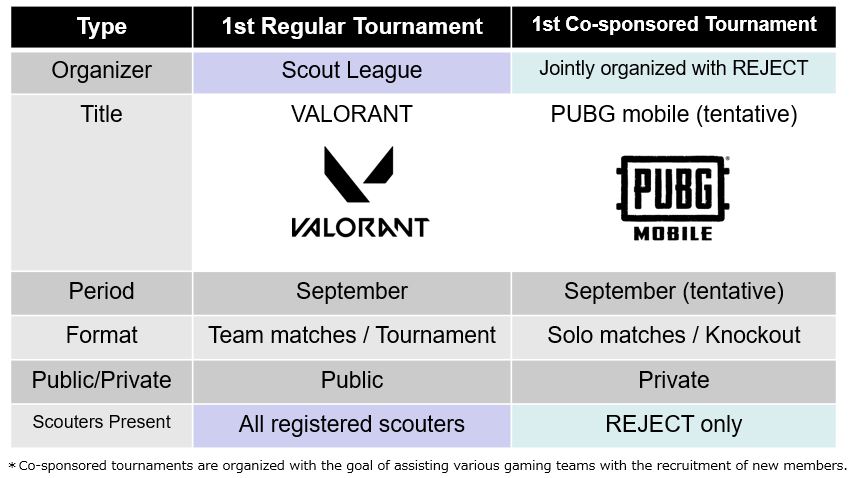 About the e-sports team REJECT: An e-sports team managed by CYLOOK Inc. that participates in shooting games, and a top Japanese team that is active at the global level in mobile e-sportsTM, having represented Japan for five consecutive tournaments at "PUBG MOBILE." (https://reject.jp)
Company Profile
Company Name:Wonder League Corp.
Representative  :Katsutoshi Kitamura
Address  :Maruyama-cho 28-1, Shibuya-ku, Tokyo
Website  :https://wonderleague.co.jp/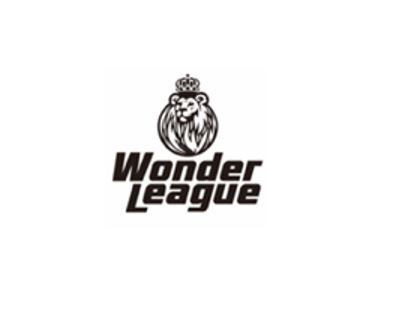 General Enquiries regarding this Press Release
Wonder League Corp. Public Relations Office, Representatives: Ishii/Okabe
E-mail: contact@kartz.co.jp