Project Title: MATCHA TOWEL
Launch date: July 30 (Fri.) at 8:00 am JST (July 29 (Thu.) at 7:00 pm EST)
End date: August 30 (Mon.), 2021
Kickstarter URL: https://www.kickstarter.com/projects/tamatex/matcha-towel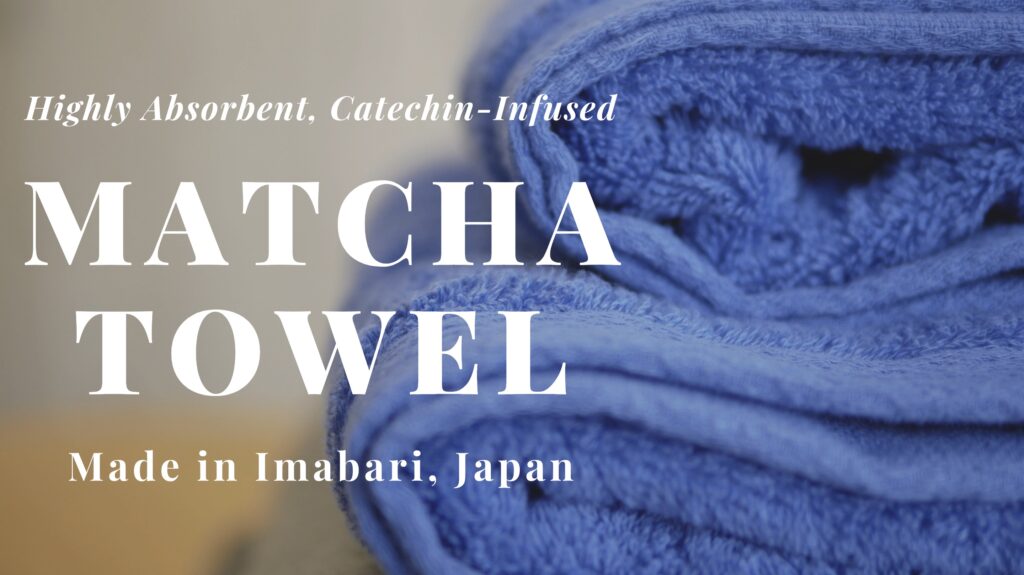 The newest Kickstarter project hosted by D2C X Inc. will feature a new kind of towel from Imabari, Japan, the towel capital of the country. Towels produced in Imabari are known for being of exceptional quality – their lush softness and incredible absorbency have gained fans both in Japan and abroad.
Cheap, low-quality towels may save you a buck, but they come at a price – they aren't very absorbent, they can be rough on the skin, get raggedy easily, and it only takes a short amount of time for them to smell funky, meaning they have to be replaced frequently.
The president of Tamatex, a small, family-owned company in Imabari, Japan, made it a goal to create a towel that could combat all these problems. After experimenting and some trial and error, the MATCHA TOWEL was born! This luxurious, innovative towel utilizes Japanese quality assurance and technology to offer efficient, high-quality towels, and Tamatex has partnered with D2C X Inc. to bring the MATCHA TOWEL to you!
These innovative towels are infused with catechin, a compound commonly found in Japanese green tea, hence the name "MATCHA TOWEL." Catechin is a natural odor-killer, meaning that the towels stay clean and smell fresh for longer.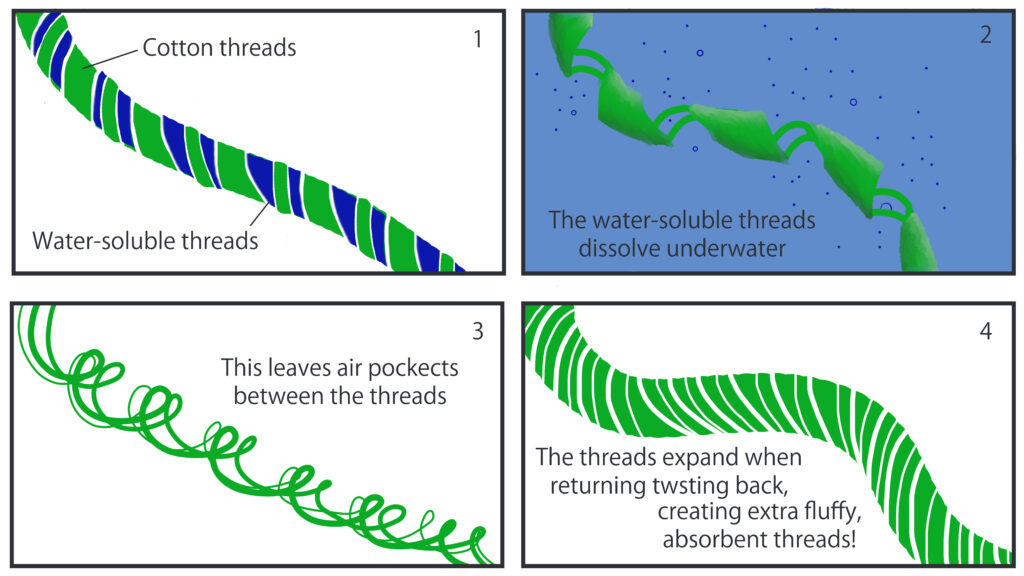 The secret to the towel's high absorbency and quick-drying properties are the"super zero" threads made with organic Indian cotton. These threads are made by twisting together cotton threads with water-soluble threads, then dissolving the water-soluble threads in water. This leaves pockets of air between the threads, which then expand when twisted back together. The extra-fluffy threads mean that there is plenty of room to soak up water, easily drinking up moisture and sweat.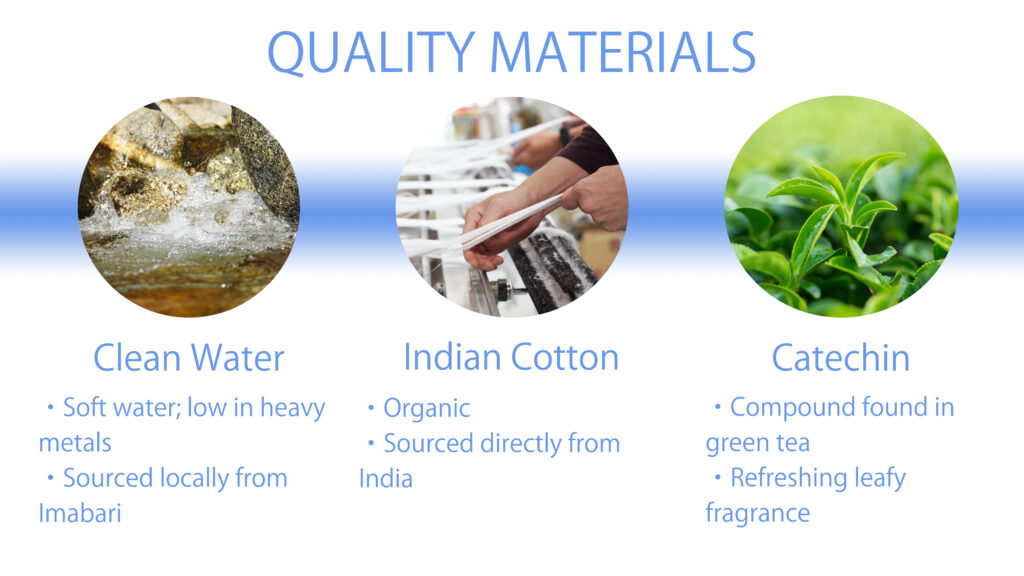 The MATCHA TOWEL is made entirely in Japan and crafted with quality materials. The soft water from Imabari used in the crafting process ensures that the color stays clean and the fabric does not become too rough thanks to the low concentration of metal compounds in the water.
The towels measure 70cm x 140cm and weigh approximately 380g. When the project successfully funds, the towels can be shipped worldwide. You can get a true, high-quality, made-in-Japan towel straight from Imabari, and support a local business in the process! Please check the Kickstarter page for more information!
About us: D2C X Inc. is a media company that runs the site tsunagu Japan, sharing everything from travel to culture and food. D2C X Inc. partnered with the company KAZAANA to run BECOS powered by tsunagu Japan, an online media site that shares the beauty and wonder of both traditional and modern Japanese crafts to the world.