Kyoto, Japan — Ama Town Tourism Association in Oki Islands, Shimane, a region proactively working on local revitalization, and Ango Hotels in Kyoto are delighted to announce that 'Shima-no-Bunka (island culture) roundtable discussion will be held at ENSO ANGO (Kyoto's first dispersed hotel operated by Ango Hotels inc.) in Kyoto on August 31, 2019.
 
Keynote speakers including the head of the Reizei family and his wife, who have inherited the tradition of the court noble, and experts will gather to disseminate to the world a culture connecting Oki Islands and Kyoto both related to Emperor Go-Toba (1180-1239) who is known for his skill in 'waka.'
 
As Japan's new era Reiwa is taken from one of the oldest waka, it will be an occasion to revitalize the sensitivity of waka and foresee how traditional culture can be reflected upon today's life and culture. Emperor Go-Toba, who was born and raised in the Imperial Court of Kyoto at the end of the Heian era, ordered to compile a collection of 'Shin-Kokin-Wakashu' (New collection of Ancient and Modern Japanese Poetry). Having the head of the Reizei family and his wife as guests, who have cherished the waka more than 1000 years, the speakers will discuss how waka and haiku will be inherited and nurtured as a part of Japanese culture and what will remain in the future while tracing back its history from the time when Emperor Go-Toba reigned as one of the best medieval poets.
 
<For more information>
ensoango.com/en_news/shimano-kaigi2019/

About Roundtable Discussion on Shima-no-Bunka (Island Culture) 
Roundtable discussion on Shima-no-Bunka (Island Culture) will be held in honor of the 80th anniversary of Oki Shrine, dedicated to Emperor Go-Toba as a festival god. The year 2021 marks the 800th anniversary of Emperor Go-Toba's exile to the Oki Islands. Ama Town of Nakanoshima, Oki Islands, where Emperor Go-Toba was hosted, organizes the event to seek the opportunity to explore the culture connecting Oki and Kyoto at ENSO ANGO in Kyoto where local culture is experienced in many ways with the support of the Toshiba International Foundation which continues to promote Japanese culture overseas.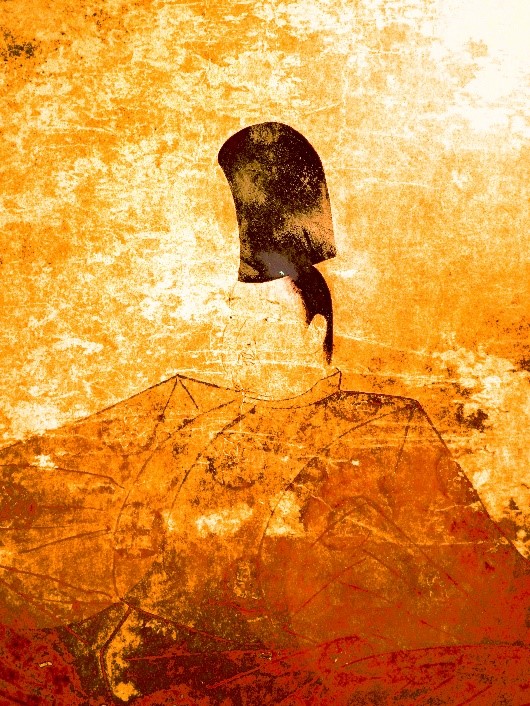 Program
Date & Time: August 31, 2019 13:30-16:30
Venue: ENSO ANGO TOMINOKOJI-DORI SALON (192 Ebisuyacho, Takatsuji-sagaru, Tominokoji-dori, Shimogyo-ku, Kyoto 600-8062 Japan)
Maximum Number of Participants: 25
Eligible Participants: The ones who are interested in Japanese culture, who wish to understand the culture from both Japanese and global perspectives, or who are engaged or interested in literature.
Organizer: Ama Town Tourism Association
Sponsor: Toshiba International Foundation
Collaborator: Ango Hotels Inc.
*Free of Charge.
*Discussion will be held in Japanese.
 
Speakers
Tamehito REIZEI, The 25th head of Reizei family
Kimiko REIZEI, The standing director of The Reizei Family Foundation
Masami SANUKA, Presidency of Haiku Association "AKI", Deputy secretary and the publication chief of Modern Haiku Association.
Jun NAGATA, CEO of the publishing firm "Seijisha", the editorial board member of Tanka Association "TOU"
Christina LAFFIN, Associate professor at the University of British Columbia
 
Inquiry on Venue
PR office at Ango Hotels Inc.
Phone: +81-75-585-5610
Mail: press@angohotels.com
 
Inquiry on Roundtable Discussion
Ama Town Tourism Association
Phone: +81-8514-2-0101  Fax: +81-8514-2-0102
Mail: info@oki-ama.org
 
About ENSO ANGO
Opened on the 15th of October 2018, ENSO ANGO combines the classical and modern design in five Zen-inspired buildings that act functionally as one innovative hotel experience. The first dispersed hotel, in the ancient capital Kyoto, immerses travelers in the living culture of the city through activities such as Zen meditation with the priest of Kenninji Temple Ryosokuin. Hotel guests can enjoy the walk between the five buildings, feeling the local culture and also the contemporary design from the interiors, artworks, furniture, lightings, interior gardens to uniforms.
 
About Ango Hotels Inc.
Ango Hotels Inc.  President/CEO  Yumiko TOEDA
Established on September 29, 2017
Scope of Business: Hotel operation and consulting services on regional development and revitalization
Address: 8F Inter One Place Karasuma II, 680 Omandokorocho, Bukkoji-sagaru, Karasuma-dori Shimogyo-ku, Kyoto 600-8413 Japan
URL: https://www.angohotels.com
 
For Media Inquiries
Ango Hotels Inc.   (PR Office: Tomoko FUKUYASU / Mari FUKUDA / Yurie ASAKAWA)
Mail: press@angohotels.com  Phone: +81-75-585-5610
 
Ama Town Tourism Association (Tsutomu HATA / Yukari ISODA)
Phone: +81-8514-2-0101  Fax: +81-8514-2-0102
Mail: info@oki-ama.org
Address: 1365-5 Fukui, Oaza, Ama-cho Oki-gun, Shimane 684-0404 Japan