Digital Entertainment Asset Pte. Ltd.
CEO Naohito Yoshida
After working in magazine editing, established the game anime company GRAMS Co., Ltd. at the age of 28. While being one of the pioneers of the digital anime industry, was diagnosed with cancer at the age of 32. Filed for both company and personal bankruptcy at the age of 34. After that, made a comeback to establish three publicly listed companies in the human resources, content and media ad tech industries.
Concurrently is serving as chairman and representative director of eole Inc., which is listed on the Tokyo Stock Exchange Mother's Market.
With a conviction that blockchain will radically change the entertainment industry, is returning as an entrepreneur for the first in 20 years.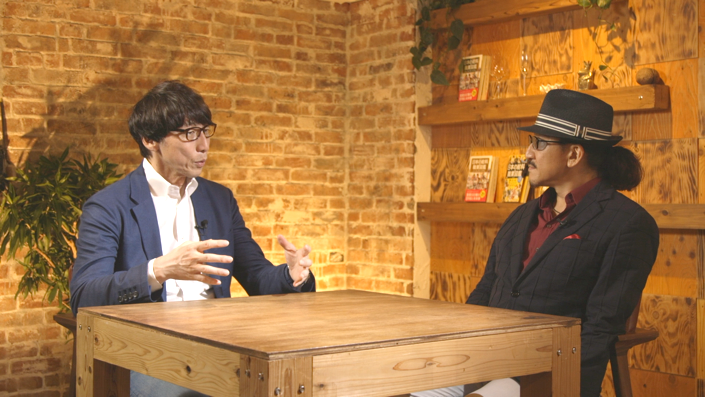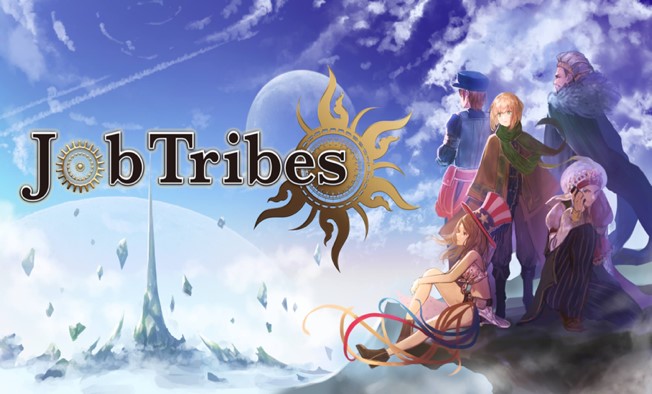 Digital Entertainment Asset Pte. Ltd. (DEA) announced the appointment of Naohito Yoshida as CEO, effective August 1, 2019. DEA is a Singapore-based company specializing in entertainment-related blockchain businesses.

One of the characteristics of DEA's operations is the development of original IP and the participation of numerous top creators in the Japanese manga, anime and game worlds. It is also gaining attention for its use of blockchain technology for business purposes.

Here in a special talk, Naohito Yoshida discusses the company's future prospects with Shin Kibayashi, story creator of the blockchain game Job Tribes, currently under development and scheduled for launch in February 2020.
Special talk: Naohito Yoshida x Shin Kibayashi

Thoughts about Digital Entertainment Asset

Kibayashi:
What kind of company did you become CEO of?
Yoshida:
The name of the company is Digital Entertainment Asset Pte. Ltd.
This name reflects our belief that digital data has great value.
We are entering an era where digital data has worth. Our company
will specialize in entertainment, such as manga, characters, art and
others, and through games expand its operations globally.

While I could have started up this company in Japan, I chose
Singapore because we want to compete globally and introduce
our digital assets and games to Japanese, English and
Chinese-speaking markets.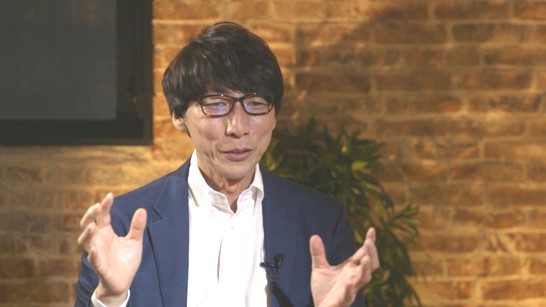 Kibayashi:
That is a huge factor. For example, sales of one of my manga
titles, "Drops of God," are higher overseas than in Japan.
(Note: Over 10 million copies printed, of which more than 6 million copies were sold overseas.)
When you are creating manga, games or animation, it is important to have an awareness from the start that you want to be a hit overseas.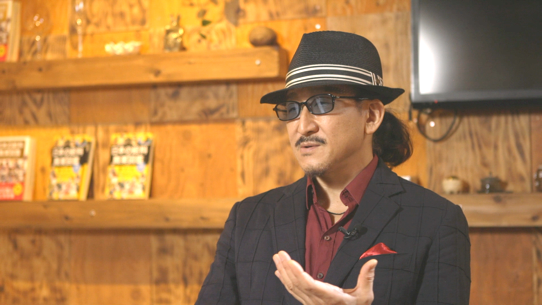 Digital Entertainment Asset's faraway goals

Kibayashi:
What type of scale are you aiming for DEA?

Yoshida:
I want us to be on the level of Google or Facebook. Google introduced a cloud-based game service called Stadia and Facebook has developed its own encryption asset Libra. The world is going in our direction. We are aiming for 2 billion users!
Kibayashi:
Wow, that scale is amazing!

Yoshida:
It is very difficult for large corporations in Japan to enter into blockchain-related businesses. As a venture company, I want us to run with it and take charge while major corporations are still studying the situation (he says with a laugh).
※The conversation between these two men of similar age continued in a lively fashion. For further details about other topics, please go to our official website or SNS.
(Portions disclosed)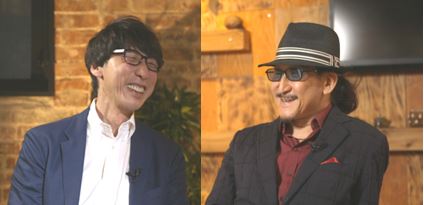 The kind of future the blockchain game Job Tribes will create
Just as a new business model was created with the emergence of YouTube, the two
men discussed how Job Tribes may create totally new schemes.

Words of encouragement to older men from two men of similar age
Kibayashi was born in 1962 and Yoshida was born in 1963. They are of a generation that was considered a new breed during the bubble era. How should life be lived from now on?
To conclude, CEO Yoshida made the following remark:
"In Singapore, we are creating a totally new game that will astonish people around the world. We want everyone, everywhere to play it. Please look forward to what's in store!"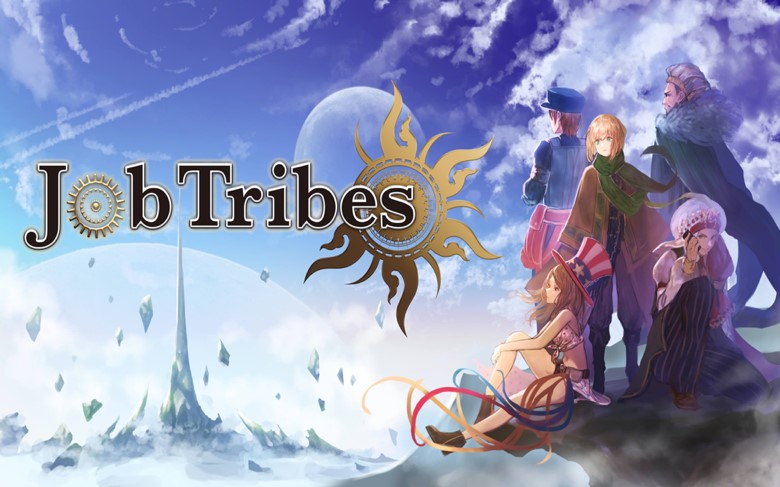 Blockchain game, Job Tribes
As a first-round game using a DEAP platform constructed by Digital Entertainment Asset Pte. Ltd., Job Tribes is a card battle game that tests users' intellect and piques collectors' interest. A leading Japanese development company called Tecotec Inc. is in charge of the technology development of the blockchain portion and on the production side, hitmaker Shin Kibayashi is the story creator and Japanese animator Haruhiko Mikimoto is taking part in the character design. The trial version release is slated for October 2019 and the official release is scheduled for February 2020.

"Picture Book of Japanese Jobs and Salaries," with a total print run of over 360,000 copies, has now been made into a game
Shin Kibayashi, who created "The Kindaichi Case Files" and numerous other hit titles, will participate on the production side
"Picture Book of Japanese Jobs and Salaries," the printed book version of the widely popular Kyuryo BANK's website of occupations and salaries, has been made into a game. A wide variety of jobs are covered, from traditional occupations, such as lawyer or physician, to new professions, such as YouTuber or cosplayer (costume player). Shin Kibayashi, producer of such major hit titles as "The Kindaichi Case Files" and "Drops of God," is in charge of creating the story. Famous creators, such as Haruhiko Mikimoto, are participating in the character design, making for the promise of impressively riveting material.

Story plot
The story takes place in one of five job tribes, such as business job, freelance job or public job. In this fantasy world, players compete for supremacy. The protagonist is a special person who does not have an occupation. He or she encounters many different types of jobs, meets people who will become friends, fights and grows.

How to play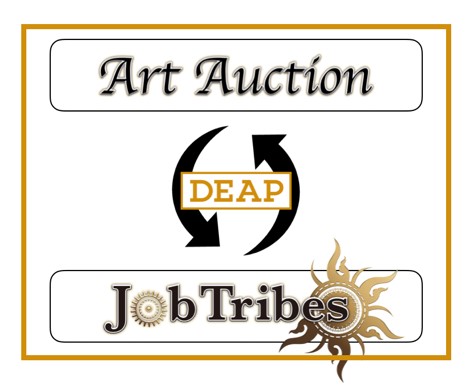 Job Tribes is a blockchain-interlocked game. Job Tribes is free and features a story line and card battle in a fantasy world that can be enjoyed by all. Within the game, there are occupation cards drawn by world-class creators. If a player likes the design, he or she visits Art Auction in one of the DEAP economic zones in Job Tribes. At Art Auction, the player can obtain actual ownership rights of a digital asset (art). This blockchain-managed digital asset (art) is protected as an individual's asset, and the qualifies the owner to receive different benefits, such as:
・Within the Job Tribes game, special types of effects and side stories
・Outside of the game, the right to participate in an owner's community, etc.
Background of the production of Job Tribes
The concept of occupations is universal regardless of country or region. In Japan alone, there are more than 2,000 occupations and the "Picture Book of Japanese Jobs and Salaries" has already personified into characters some 800 of those occupations in a book. Job Tribes seeks to take this challenge worldwide and evolve and develop to become a form of content loved globally. From a societal contribution perspective, the game seeks to promote a deeper understanding of occupations and a greater sense of mutual respect for other peoples' jobs.

Basic information
Game title: Job Tribes
Release date: February 2020 (scheduled); trial version, October 2019
Genre: Card battle (free web game)
Official site: https://dea.sg/
Official Twitter: https://twitter.com/jobtribes

Production team profile
Shin Kibayashi (manga artist, novelist, screenwriter), creating a dramatic world view within the game!
In addition to his own independent efforts, Kibayashi works with his sister and nonfiction writer Yuko Kibayashi and writes a number of works under different pen names, such as Tadashi Agi. Representative works include "The Kindaichi Case Files" and "Detective School Q" (both under the name Seimaru Amagi), "BLOODY MONDAY" (under the name Ryo Ryumon), "Drops of God" (under the name Shin Kibayashi), and others.

Digital Entertainment Asset Pte. Ltd.
Company name: Digital Entertainment Asset Pte. Ltd.
Address: 333A ORCHARD ROAD #03-34, MANDARIN GALLERY SINGAPORE 238897
Date of establishment: August 28, 2018
Business description: Game production
URL: https://dea.sg/
# # #
For inquiries
Digital Entertainment Asset Pte. Ltd.
Sakura Koizumi
Tel: +81-80-5268-4148
Mail: sakura@tsukuribax.co.jp