Stay during campaign period for a yukata and a kyo-maru uchiwa of your own choice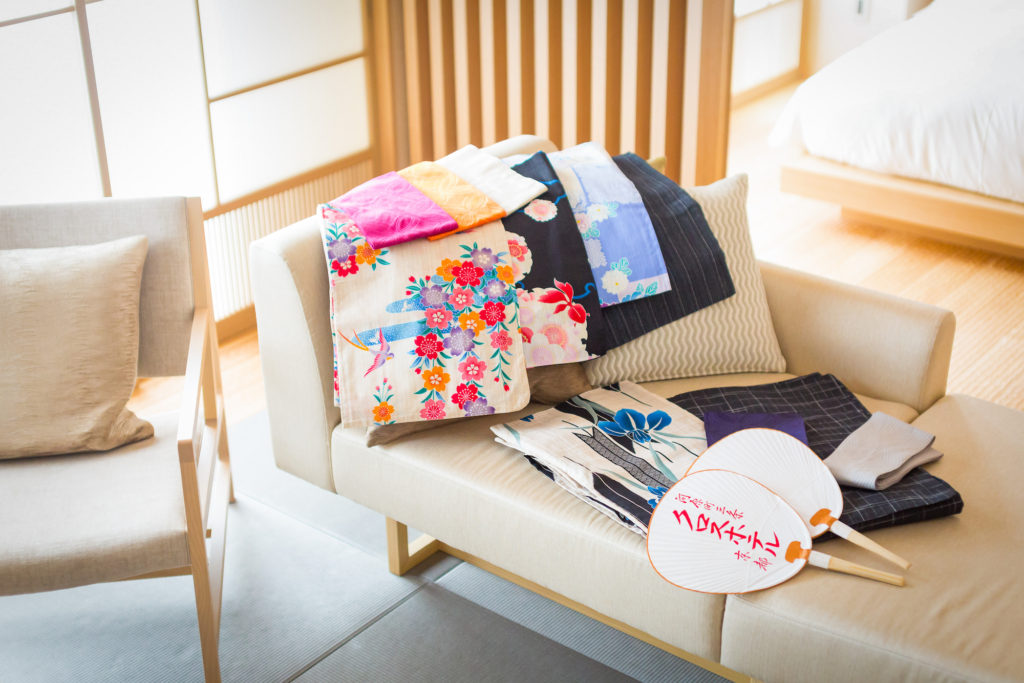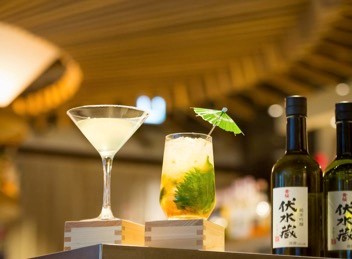 Cross Hotel Kyoto (Location: Nakagyo-ku, Kyoto. General Manager: Takafumi Kumeno) is excited to announce the campaign event of "Yukata Special Stay" from June 17 to September 16, 2019. Between June 1 and July 15, 2019, art installment of Japanese Umbrella "Kyo Wagasa" Sky, will be displayed at KIHARU Brasserie, restaurant and bar, the 1stfloor of the hotel.
A Summer Offering Japan's Unique Rainy Season
In Japan, we have a rainy season from June to July, yet it is still the best time to enjoy the vibrant green color of maple leaves, moss and hydrangeas. From the rainy season to late summer, Kyoto boasts a series of events including the GionFestival in July and the Daimonjifestival in August. Guests can spend this period in style with the Yukata Special Stay Package! This package also includes a customizable original kyo-maru uchiwa—Kyoto's traditional rounded fan.
Inspired by the ceiling shaped like a Japanese umbrella at KIHARU restaurant, about 20 splendid, colorful and elegant Japanese umbrellas will be decorated.  The theme of the decoration is "Kyoto, ancient city from the sky." Enjoy the Instagenic atmosphere whilst wearing Yukata of your choice to unwind at the end of the day in hot and humid rainy season.
Connecting tradition and new excitement, Cross Hotel Kyoto offers unforgettable summer experience for you.
1. Yukata Special Stay Package
—including a yukataand a kyo-maru uchiwaof your choice
The package starts off by visiting Kyoto Kimono Kyokomachi, located at Muromachi street, Kyoto. A professional kimono-dresser will help guests choose from 10 types of men's and 20 types of women's yukata. It is possible to visit there with empty handed since all items should you need are included and to take them home as a momento of Kyoto visit. When you are going for a stroll around Kyoto wearing yukata, go there along with a customized fan. A fan artisan will create your one and only fan by writing your name on it either in English or Japanese.
Period:  Reservation period from June 3 to September 2, 2019
Stay period from June 17 to September 16, 2019
*Except Sundays and Tuesdays
*Please make reservation at least 14 days prior to the date of the stay.
Price (examples):
Superior Room (approx. 30 m2): From 57,980 JPY for 2 guest per room
*Room rate may vary depending on the day.
*Price shown includes consumption tax and service charge except
accommodation tax.
Package Inclusions for two:
Full yukata set (includes yukata-dressing)

Women's yukata set (20 types available): yukata, obi(kimono sash), koshi himo(cord tied around the waist), mae ita(stiff oval board for padding), kimono slip, wooden clogs, pouch
Men's yukata set (10 types available): yukata, obi(kimono sash), koshi himo(cord tied around the waist), wooden clogs, pouch

Taxi round trip between the hotel and "Kyoto Kimono Kyokomachi"
1 kyo-maru uchiwaper guest
Original sake cocktail at KIHARU Brasserie
Breakfast buffet at KIHARU Brasserie
*Please inform our staff about your desired texts on the fan 14 days prior to the stay date to create your original fan, otherwise, we will provide the Cross Hotel Kyoto's original one if there isno special request till then.
2. Kyo-Umbrella Sky at Restaurant & Bar KIHARU Brasserie
Period from June 1 to July 15, 2019
Concierge with deep knowledge about Kyoto and Kansai
Cross Hotel Kyoto's Concierge team will welcome each guest with their vast knowledge based on experience to make your journey more memorable. In particular, one of them had worked as a taxi driver in Kyoto so that she would assist you the best places where you go. Even if the places that you don't know where, she will figure out there by showing her the photos on SNS or guidebook.
They can also arrange a sightseeing tour according to guests' requests. There are lots of places to visit in Kyoto, and if guests are not sure where to go, feel free to drop by the concierge desk. The team can always show the best places to go.

Rainy Season Attractions
1) Honen-in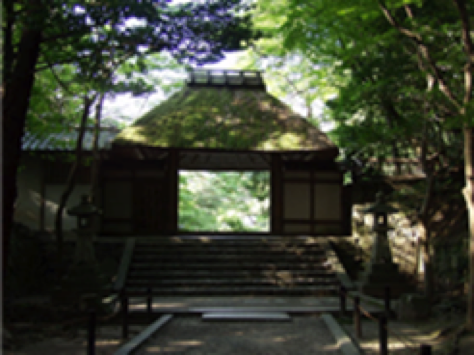 Located in Shishigatani, Higashiyama, Kyoto, this is a mountain temple belonging to the Jodo Buddhist. Many poets and scholars treasure this place because of its peaceful and quiet scenery. The variety of trees growing luxuriantly on its lushly green grounds are a charming and unique feature of Honen-in.
2) Hakusa Sonso Hashimoto Kansetsu Garden & Museum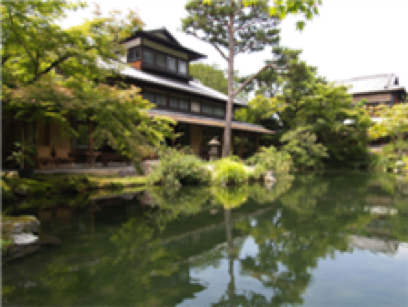 Hashimoto Kansetsu is a renown Japanese painter and the Hakusa Sonsowas built as an atelier for his own artwork. The premises span 10,000 square meters and the interior is scattered between structures: including a residence built between the Taisho era and the early Showa era. There are three art studios where Japanese paintings were made, a tearoom and a Jibutsudo temple. The house also features a 7,400 square meters Japanese-style garden with a trail around the pond that has been designated as a national scenic attraction. The garden is a home to many stone statues—works of art dating back from Heian to Kamakura period.
3) Suirokaku Aqueduct
The Suirokaku aqueduct bridge was finished in 1888, it carries water from Lake Biwa into the city of Kyoto. Because it passes through the grounds of the Nanzen-ji Temple, the Suirokaku aqueduct was designed to blend in with harmonious surroundings. Built with brick and granite, this 93.2-meter (4 meters wide and 9 meters high) structure featuring arched bridge piers blends perfectly into the quiet scenery of Higashiyama.
Facility Overview
Name
Cross Hotel Kyoto
Address
71-1 Daikoku-cho, Sanjo-sagaru, Kawaramachi-dori, Nakagyo-ku, Kyoto
Site Area & Total Floor Area
Site area: 2,176.28 m2, Total floor area: 14,308.95 m2
Building Structure
9 stories above ground
Number of Rooms
301
Dining & Drinking
Restaurant & Bar KIHARU Brasserie, 200 seats
Access
Approx. 4 minutes' walk from Keihan Railway Sanjo Station

Approx. 7 minutes' walk from Hankyu Railway Kawaramachi Station

Approx. 4 minutes' walk from Kyoto City Subway Kyoto Shiyakusho-mae Station and Sanjo Keihan Station

Operating Company
Cross Hotels Corporation (a wholly owned subsidiary of the ORIX Group)
Phone Number
+81-75-231-8831
FAX
+81-75-231-8850
URL
https://www.crosshotel.com/kyoto/
As a "City" category hotel of the Orix Hotels & Resorts brand operated by Orix Real Estate, Cross Hotel Kyoto enable guests to experience the region and the city inside its facilities.
Media Contact:
MILES Communications Inc,
Yasuharu Masuyama, Marisa Orita
E-mail: masuyama.y@milescommunications.jp
orita.m@milescommunications.jp