Providing a Platform Where Fashion and Entertainment Can Be Experienced
1SEC Inc. (Headquarters: Meguro-ku, Tokyo, CEO: Hirokuni Miyaji) which bases its US operations in Los Angeles and Japan operations in Tokyo and carries out XR software development and blockchain content development and production, announces its development of 1Block LAND, the virtual land-style platform based on blockchain technology, along with NFT sales collaboration with atmos, the select sneaker shop operated by Text Trading Company Co., Ltd. (Headquarters: Shibuya, Tokyo; Founder & CEO: Hidefumi Honmyo; hereinafter referred to as "Text Trading Company"), for the first round of this endeavor.
Overview
Since launching the digital fashion label 1Block, 1SEC has engaged in collaborations with various creators and brands while promoting the utilization of NFTs in the field of digital fashion, such as through its global release of Japan's first virtual sneakers (NFT), which sold out in 9 minutes back in April 2021.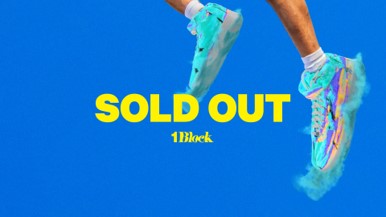 Click here for details
1Block LAND, the experience-based platform, makes it possible to casually enjoy new experiences based on blockchain technology in a virtual space using a web browser on your computer or smartphone.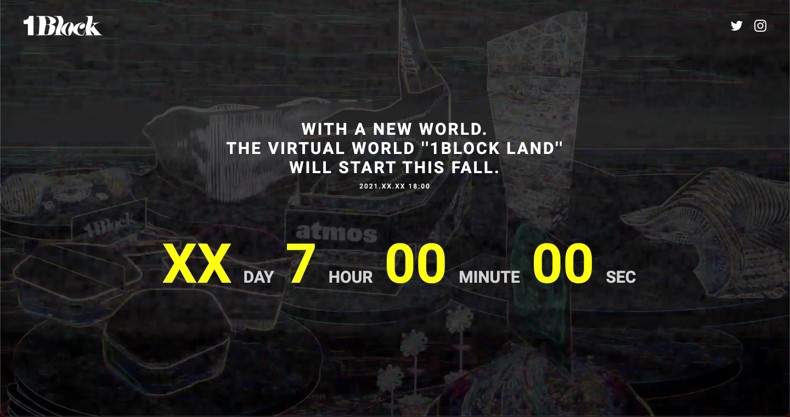 The focus for the initial phase is the shopping experience, as it is possible to travel directly to 1Block SHOP (in development), the NFT marketplace, from the tenant shops set up in 1Block LAND to make purchases using the cryptocurrency Ethereum and credit cards. There are multiple sections based on different categories inside 1Block LAND, making it possible to smoothly guide customers to the marketplace through experiences inside the tenant shops that precisely reflect each exhibiting brand's worldview.
Click here for the special website
https://1blocklandsp.1sec.world/
In addition, for the first round of this endeavor, a shop will be set up in collaboration with atmos, the leader in street culture, inside a section of 1Block LAND to sell limited NFTs (details to be announced later).
By creating new experienced value through technology, with a focus on 3DCG and blockchain technology, without stopping the economic and cultural flow in the field of entertainment, 1SEC will continue to support the economic acceleration of brands and creators in order to contribute to the development of the industry.
About 1Block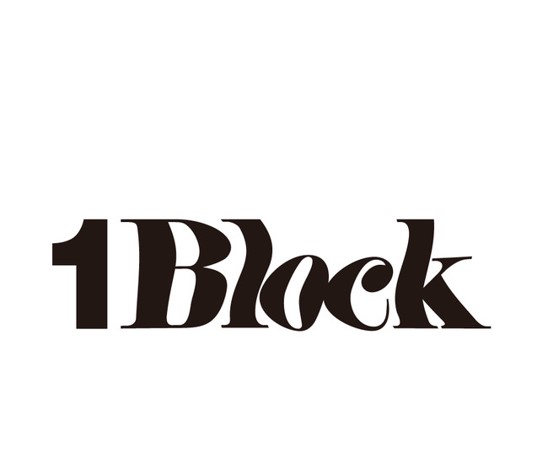 1Block is Japan's first digital fashion label built around 3DCG. The label carries out integrated production involving the development of digital fashion and content using the latest technologies, such as 3DCG and blockchain. It will collaborate with various creators and media moving forward.
Instagram: https://www.instagram.com/1block.official/
Twitter: https://twitter.com/1block_official
About atmos
The shop's name of atmos is derived from the word atmosphere, reflecting the shop's desire for its existence to be natural in the same way that the atmosphere exists naturally. In 2000, atmos opened its flagship store in Harajuku, Tokyo. A sneaker wall based on the theme of sneakers as a form of fashion was set up inside the store. Shares Tokyo's sneaker culture with the world, such as through collaborations and exclusive models with national brands, as well as test launches and marketing of the latest products.
<Company Overview>
Name: Next Trading Company, Co., Ltd.
Address: 2-31-1 Jingumae, Shibuya, Tokyo
President Hidefumi Honmyo
URL: https://www.atmos-tokyo.com/contents/company
Email: inquiry@atmos-tokyo.com
About 1SEC Inc.
Carries out software development, with a focus on XR, and blockchain content development and production based on the slogan of empowering people and companies around the world. Founded the digital fashion label 1Block. The label's first endeavor was Japan's first NFT virtual sneaker, which sold out for 5 Ethereum (approximately 1,400,000 JPY) within 9 minutes of becoming available in North America, attracting attention from around the world.
<Company Overview>
Name: 1SEC Inc.
President: Hirokuni Miyaji
Address:
[US] 1541 Ocean Avenue, Santa Monica, CA, US [Japan] 6F 1-6-13 Ohashi, Meguro, Tokyo
Established: January 2019
Capital: 277,460,000 JPY