– Capcom aims to further propel Iceborne with continued steady growth of user segments worldwide –
Capcom Co., Ltd. (Capcom) today announced that Monster Hunter World: Iceborne won an Award for Excellence in the Games of the Year Division of the Japan Game Awards: 2020 (held by the Computer Entertainment Supplier's Association). The prize was announced at Tokyo Game Show 2020 Online, which was held from September 23-27.
Monster Hunter World: Iceborne (MHW:I), winner of an Award for Excellence, is a massive premium expansion for Monster Hunter: World (MH:W), which was released in 2018 and is the best-selling title in Capcom's history with 16.1 million units shipped*1. The game features a full narrative experience that continues from the ending of MH:W, as well as a vast new area, new monsters, a new difficulty level and a new player mechanic. The game was also honored three months after its September 2019 launch at the PlayStation® Awards 2019, a show that recognizes hit games in the Asian and Japanese regions, winning three awards*2, including the PlayStation™ Network Award. Furthermore, following the game's release on the Steam PC platform, MHW:I achieved more than 6 million*3 units shipped total across all platforms as a result of approaching a wider selection of regions and countries, and is steadily expanding user segments worldwide while contributing to Capcom's business results. Capcom will continue to execute diverse measures in order to solidify the series position as a global brand.
Capcom remains firmly committed to satisfying the expectations of all users by leveraging its industry-leading game development capabilities in order to create highly entertaining gameplay experiences.
*1 As of June 30, 2020
*2 Includes awards for MH:W
*3 As of July 2020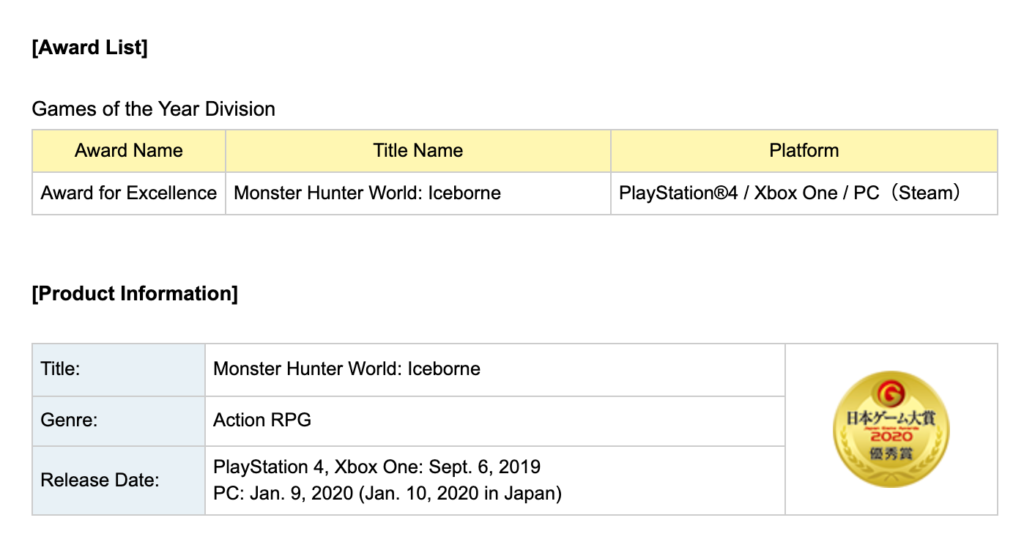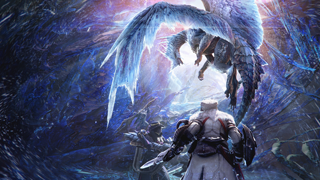 Inquiries regarding the above information may be directed to:
Public Relations and Investor Relations Section
(Tel) +81-6-6920-3623 / (Fax) +81-6-6920-5108