Battle Ninja Gum Action Game for Nintendo Switch™ "Ninjala" Over 2 million downloads in the world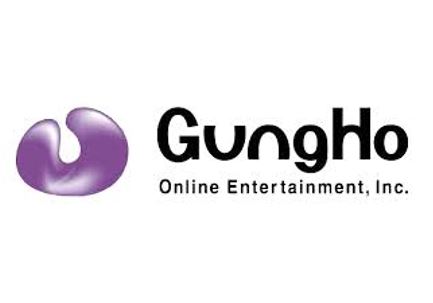 GungHo Online Entertainment, Inc. (Headquarters: Chiyoda-ku, Tokyo, Representative Director, President and CEO: Kazuki Morishita, hereinafter GungHo) is announcing that the battle ninja gum action game "Ninjala", released on June 30, 2020*, it has exceeded 2 million downloads on a cumulative basis in the world.
*Japan Standard Time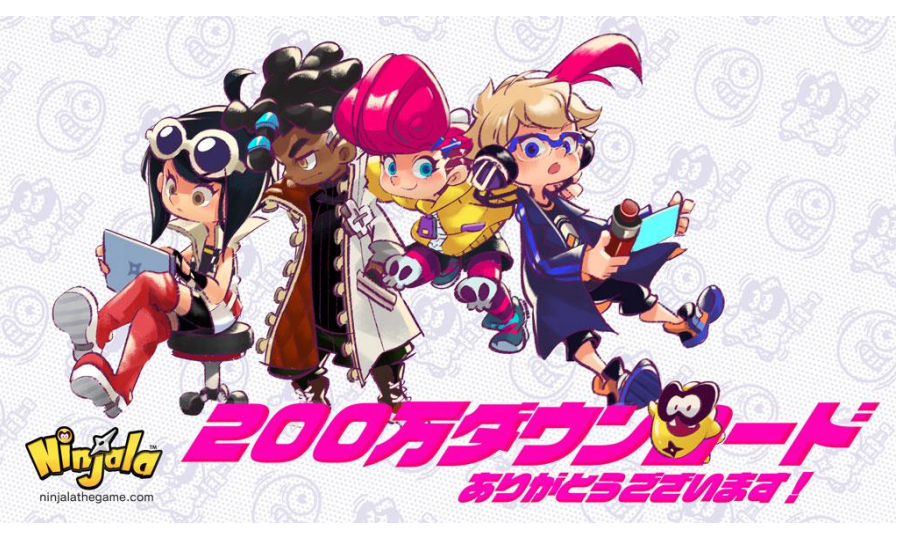 "Ninjala" is a battle ninja gum action game where you can enjoy unique, everchanging action using an item called "ninja gum", based in a world that combines ninjas with Japanese sword fight.

Using height differences to their full advantage, players can enjoy free-roaming 3D action battles with various weapons and ninjutsu in stages that allow for movement in all directions, whether running along walls or fighting in mid-air. By blowing bubbles using "ninja gum", players can move at high speeds and make various attacks that change depending on weapons, expanding their battle strategy. Players can also customize their avatars using various clothing and costume pieces.

Various gameplay modes are available, allowing players to play with friends and family, as well as with rivals from all throughout the country, including online action with battle royal matches featuring a maximum of 8 players, 4 vs. 4 team battles, and you can play online without signing up for "Nintendo Switch Online".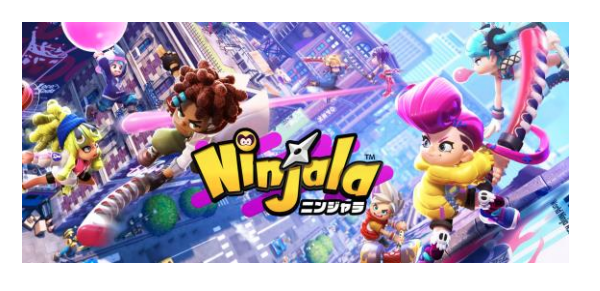 The game already has been played by a lot of users, and the number of downloads has exceeded 1 million on a cumulative basis in the world for only 16 hours since its release.

Furthermore, the number of downloads has exceeded 2 million on a cumulative basis in the world GungHo creates high-quality game content that can be enjoyed by gamers all around the world based on the philosophy of "Challenge and Creation". We will continue to expand our company globally.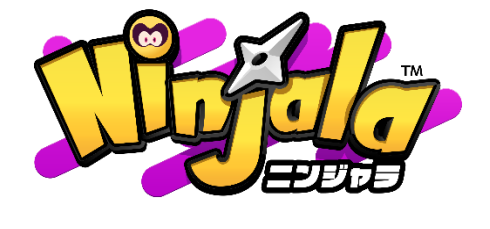 【Basic Information】
Title : <Download ver.> Ninjala
: <Package ver.> Ninjala Game Card Package
Genre : Battle Ninja Gum Action
Platform : Nintendo Switch™
Release date : <Download ver.>Thursday, June 25, 2020
: <Package ver.>Wednesday, July 22, 2020
Number of players: 1-8 players (During online: 1-8 players / During offline:1 player)
Price : <Download ver.> Free to Play
: <Package ver.> JPY 3,980 (tax included)
*Additional content and in-app purchases available
*Players can enjoy online matches without being subscribed to Nintendo Switch Online.
Rating : CERO: A
Supported languages: Japanese, English, French, Italian, German, Spanish, Simplified Chinese and
Traditional Chinese, Korean
Official website : https://ninjalathegame.com/jp/
Publisher : GungHo Online Entertainment, Inc.
Copyright : © GungHo Online Entertainment, Inc.
The above 【Basic Information】 is the service information in Japan.
Game images are from the development stage and may differ from the final versions.
Company name, logo mark, product name, and service name are trademarks or registered trademarks.
The Nintendo Switch logo and the Nintendo Switch are trademarks of Nintendo Co. Ltd.
Details listed above are as of the date of announcement. Details are subject to change without notice.
【Corporate Overview of GungHo Online Entertainment, Inc.】
Company Name : GungHo Online Entertainment, Inc.
Address : Pacific Century Place Marunouchi, 1-11-1 Marunouchi, Chiyoda-ku, Tokyo
Representative Director : Kazuki Morishita
President and CEO
Paid-in capital : 5,338 million yen (as of December 31, 2019)
Established : July 1, 1998
URL : https://www.gungho.co.jp
For press inquiries on this press release, please contact:
GungHo Online Entertainment, Inc.
IR Group Email: ir@gungho.jp