The legendary Flash game "Rose and Camellia" is now available on iPhone/Android.
Kyoto, Japan – room6 Inc., (Headquarters: Sakyo-ku, Kyoto; Representative Director: Masashi Kimura) has announced a smartphone version of the slap-battle game "Rose and Camellia: The Legendary Rose Bride", developed by NIGORO, available on Google Play from March 20, 2020, and iOS App Store from March 22, 2020.
"Rose and Camellia: The Legendary Rose Bride", the cult game whose Flash version was played more than 20 million times worldwide, has been recreated from scratch for the smartphone version. https://www.youtube.com/watch?v=2IoARlIe-Hc
The smartphone version has been developed to fit this platform, with, for example, intuitive attacking and dodging through flicking. Battles follow a turn system with attack and defense rounds. The game incorporates elements typical of a fighting game, such as tells, feints, counters, and critical hits related to the opponent's weaknesses.

The characters, scenes, and victory poses have been completely remade sparing no expenses, with gorgeous hand-drawn animations by NIGORO's Takumi Naramura.
The game offers multi-language support for Japanese, English, Traditional and Simplified Chinese, Korean, and French, with a simultaneous worldwide release, to allow people from all over the world to enjoy the simple slapping system, the addictive fighting, and the timeless story of the battle between distinguished ladies over ownership of the household.
[Story]
"As the bride of the eldest son, I'll take over Tsubakikoji!" said Reiko, who married into the noble house as the wife of the eldest son, Shunsuke. On the very next day, though, her husband took his last breath. As the people of the Tsubakikoji family continue their noble bullying, the commoner blood inside Reiko starts boiling. Holding the rose that Shunsuke gave her to her chest, Reiko declares war on the Tsubakikoji family!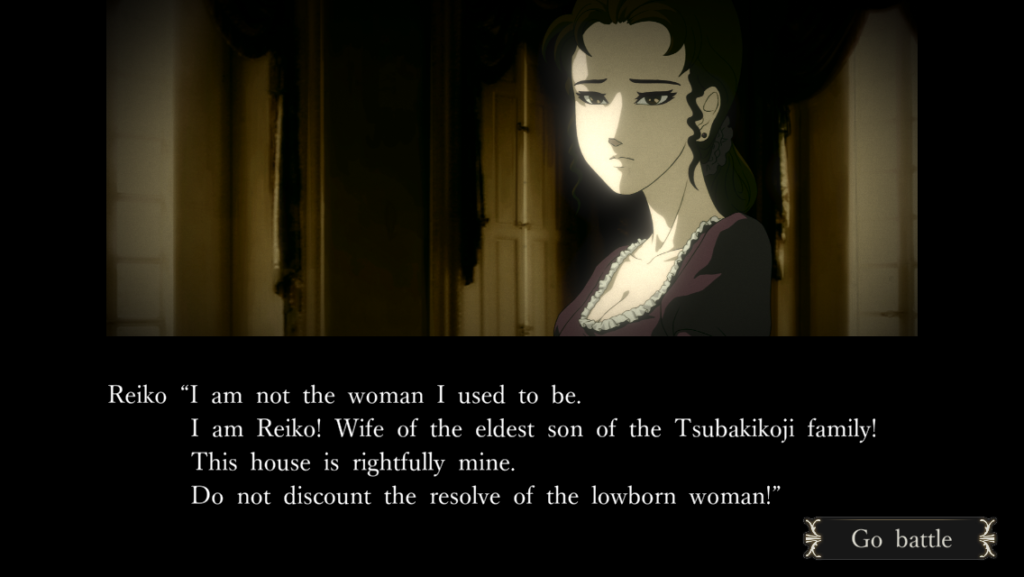 Title: Rose and Camellia ~ The Legendary Rose Bride ~
Genre: Slap-battle Action
Release Date: Mar. 20, 2020 (Android) / Mar. 22, 2020 (iOS)
Price: Free
iOS: https://apps.apple.com/app/id1494666973
Android: https://play.google.com/store/apps/details?id=nigoro.room6.rc
Twitter: https://twitter.com/Bara_to_Tsubaki
About NIGORO:
NIGORO is a leading Japanese indie game development team formed in 2001. Its game "LA-MULANA", released in 2005, was a global hit with more than 500,000 copies sold. In 2014, the team started crowdfunding for the development of a sequel, raising $260,000 and, in 2018, releasing "LA-MULANA2". "Rose and Camellia: The Legendary Rose Bride" is the first smartphone title of NIGORO, the leading Japanese indie developer that has teamed up with room6 for its development.
About room6:
room6 is an indie game developer founded by Masashi Kimura in Kyoto in 2010. With the proven success in smash hits like the award-wining "Sally's Law for Switch", room6 is now involved in collaborative game development projects with leading indie game developers like NIGORO.
©NIGORO & room6 Inc. All Rights Reserved.
Contact (Sammy Sumida): info@room6.net
Assets: https://drive.google.com/drive/folders/1Ylwmvc721mQDkZEnsOurS-Pu62MYtHbx