Winners decided by a poll of 150,000 high class Asian women interested in Japanese cosmetics and review website rankings
Planetia Inc. (Headquarters: Shinjuku, Tokyo / President: Satoshi Kamagata), the company behind COSMERIA, a cosmetics reviewing platform aimed at women from the ASEAN region, announced the results of its 2018 poll of 150,000 Asian women. The top pick was Derma QII Mild Exfoliating Gel Plus Damask Rose from Future Labo (Tokyo).
https://www.shopcosmeria.com/collections/cosmeria-of-the-year-2018-awarded-items?ls=en
What is COSMERIA of the Year?
An award for the cosmetic product most preferred by 150,000 Asian women
An award for the cosmetic product most preferred by 150,000 COSMERIA monitors and fans with an interest in Japanese cosmetics
All products listed/introduced on COSMERIA are eligible for the award
All Japanese cosmetic products listed on the COSMERIA website or introduced on social media are eligible for the award
Evaluation method
Selected by comprehensive evaluation of fan posts, review website rankings, number of reviews, quality of reviews, likes and shares on social media, number of comments, and user-generated content
The most preferred product was a peeling gel, which clears blocked pores
From all of the winning products, the number one pick was Derma QII Mild Exfoliating Gel Plus Damask Rose from Future Labo (Tokyo). This product was particularly popular among Taiwanese customers, and was rated highly by Asian women looking for a product to clear blocked pores.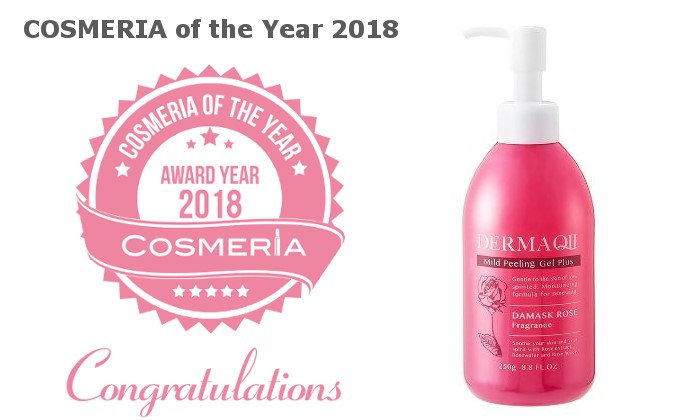 Chosen as the best overall product was Derma QII Mild Exfoliating Gel Plus Damask Rose from Future Labo (Tokyo).
All of the winning products, including the one chosen as the overall No. 1, received significant numbers of positive reviews on review websites. We will introduce the overall No. 1 product through a selection of review excerpts.
"DERMA QII Exfoliating Beauty Essence has an elegant, refreshing rose fragrance that smells very comfortable. Its texture is also very gentle. Just by gently rubbing, you can remove the old stratum corneum from your face."
Promotion and cultivating overseas markets

Winning products by category (excerpts)
eterrite WASHING FOAM (Cleansing / Face Wash – Platinum)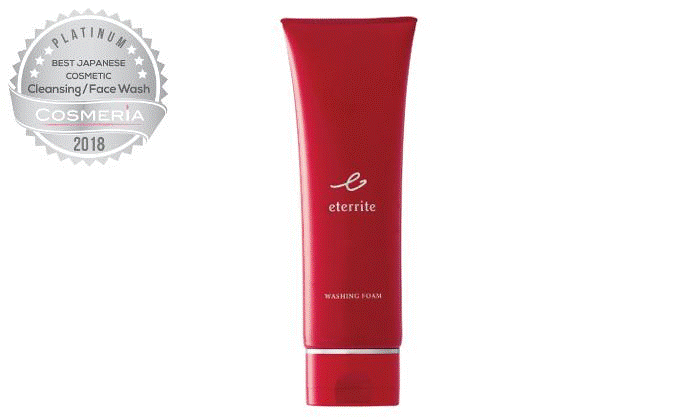 "This product does a good cleaning job as my excess sebum was got rid by the face wash, and I do not feel any uncomfortable feeling after the washing my face!"
Kumamoto Jumma Lotion (Lotion – Platinum)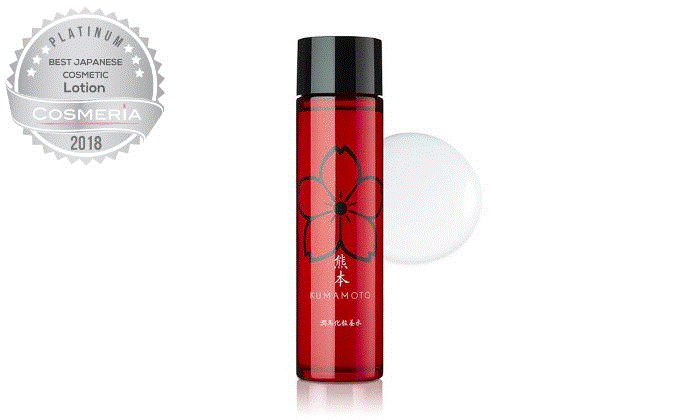 "Because it is a beauty liquid, it can be used with a cotton pad. Dabbing it on your face, it is absorbed very quickly. It has no smell. It can even be used on sensitive skin without any worries. After use, the skin of your face immediately feels hydrated and moisturized. It is very refreshing and not sticky. It works great with other moisturizers in the same series during winter."
Kome Lab Sake Yeast Extract (Serum – Platinum)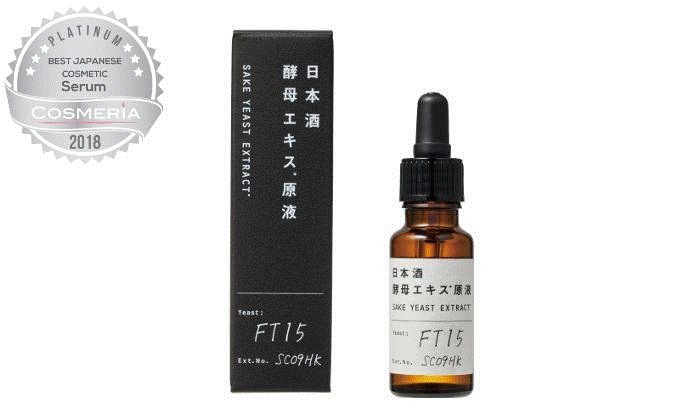 "It's great to use and very fresh. It quickly absorbs. After use, the skin is smoother. I thought the yeast lotion would have a strong smell and I wasn't very comfortable with it. However, it does not contain spice, and the texture is nice and moisturizing. Even if you use it daily, you don't feel uncomfortable. You can actually feel "the difference in the hydration level". It is worth using!"
Ellesoie Crystal Gel Whitening (Whitening / UV Care – Platinum)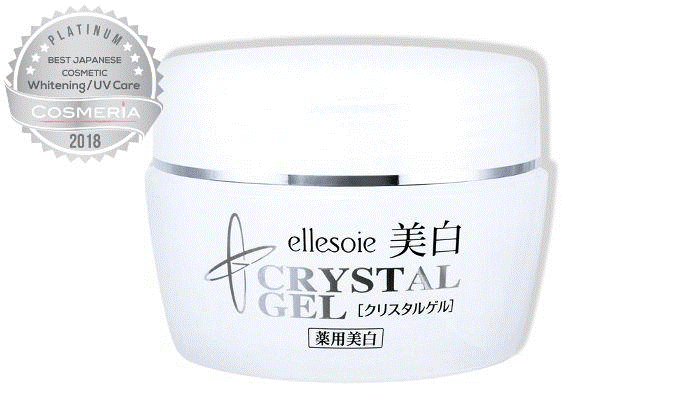 "I've been using the product for 12 days and achieved good results from the products. I used Ellesoie Crystal Gel in the evening before bedtime. When apply face cream, fast-absorbing cream, not flat hiss, not clog pores. and after washing the face, I felt my face taut, smooth. After 12 days of use, my skin elastic, smooth and bright."
Click here to learn about the other winning products
The world's only multilingual reviewing platform for Japanese cosmetic products
COSMERIA is a multilingual cosmetics reviewing platform for Asian consumers. Since the service was launched in 2016, it has expanded rapidly, reaching 150,000 registered users, mainly Asian women. The platform aims to increase awareness of Japanese cosmetics among users in target markets and influence purchasing decisions.
About this release
The information in this press release and other information is current as of the day of release. This information is subject to change without notice. Thank you for your understanding.
Inquiries
We are open to requests for reproduction permission or additional information at any time.