In November 2018, JackpotHunter, an app from Click here Co., Ltd. that constantly tracks and prognosticates online casino jackpots, was released through the Apple App Store, primarily for the European and Asian markets.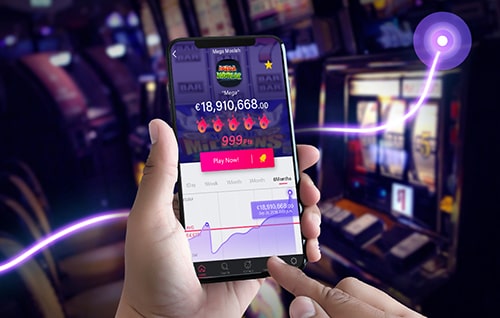 JackpotHunter is a smart gambling app that leverages data in the pursuit of jackpots, powered by a proprietary algorithm that seamlessly predicts the times at which jackpots will be won.
Online casinos are internet-based gambling establishments that allow visitors to wager real money, much like the brick-and-mortar casinos of Las Vegas and Macau. The progressive jackpot games at online casinos continue to enjoy popularity, with a global community of players said to number 80,000. This has led to a massive increase in jackpot totals, with one player even taking home a record jackpot of approximately $22,112,600 (€18,910,668).
JackpotHunter is an app that takes aim at these jackpots. JackpotHunter's proprietary algorithm compiles and analyzes data on past jackpots. It allows users to search for the games that offer the biggest jackpots, and to view lists of games sorted by the estimated probability of a win. Also among the app's exhaustive range of features that are sure to prove indispensable to jackpot game players are the push notifications that it sends to users whenever the likelihood of a win reaches a certain level.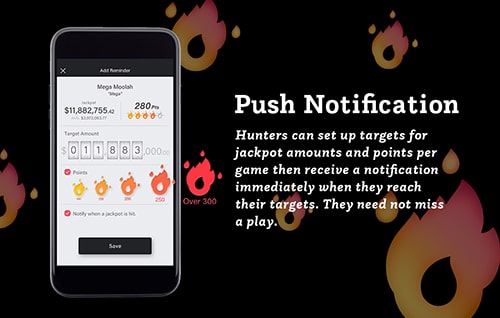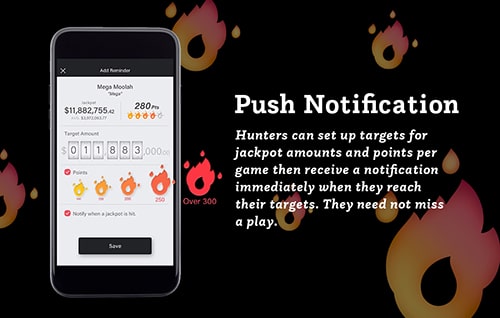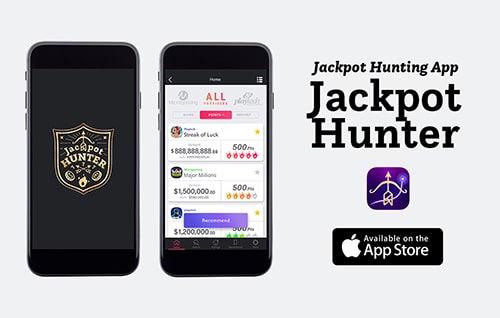 ■JackpotHunter
Operating System: iOS
Categories: Game, Casino
File Size: 60.5 MB
Languages: English, Japanese
Rating: 17+
■About Click here:
Click here Co., Ltd runs an online casino information portal site. The company's CEO is a longtime gaming enthusiast and casino aficionado with previous jackpot wins of up to $100,000. With the release of JackpotHunter, Click here will be chasing jackpots on a daily basis in order to demonstrate just how useful this app is.
Visit https://jackpothunter.net/
Follow us on Twitter @JackpotHunter7
MEDIA CONTACT:
Joseph Goldberg
contact@jackpothunter.net
Click here Co., Ltd