Distributed Secondary Content Platform ASOBI COIN launches a special ICO Pre-sale -Aug 10 from 15:00 until Aug 20 at 14:59 (JST)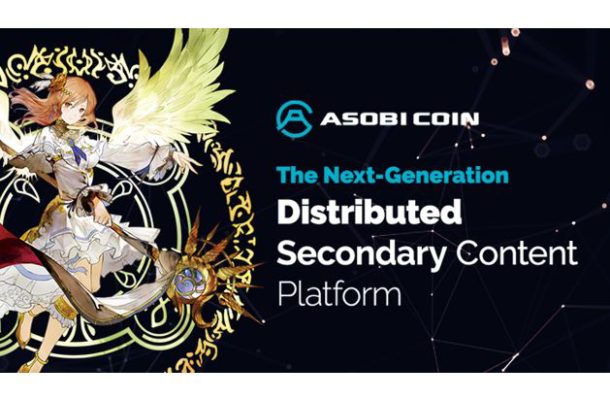 Tokyo, Japan – ASOBIMO, Inc. announces a special pre-sale for their ICO project ASOBI COIN to start on August 10 at 15:00 JST.
The special pre-sale is scheduled to start on August 10 at 15:00 (JST) and finish 10 days later on August 20 at 14:59 (JST). In spite of being a Japanese ICO, this special sale is going to be only for people outside Japan, estimating the sales to reach 200 million ABX. You can find more details of the sale at ASOBI COIN official website.
Start (JST)  Aug 10 15:00
End (JST)  Aug 20 14:59
Period  10days
Bonus  25%
Their previous Pre-sale STAGE 1 and 2 were extremely popular and finished earlier than scheduled due to selling out the ABX reserved for each sale. We can expect the same for this special pre-sale as well.
・ASOBI COIN Official Website: https://asobimo.io/
・Official Telegram:https://t.me/AsobiCoin_Official
・Official Twitter:https://twitter.com/asobicoin
■About ASOBI COIN and ASOBI MARKET
You can use ASOBI COIN to purchase credits in ASOBIMO games where 1 ASOBI COIN is equivalent to double of the value in USD.
ASOBI COIN is also a currency, that can be used at ASOBI MARKET, a Distributed Secondary Content Platform, developed by ASOBIMO, Inc. (International patent currently pending: PCT/JP2018/16657). At this platform you can trade used digital content such as game items, software, e-books, music, videos and e-tickets, or purchase new content with your ABX.
At the platform the users own their digital content, guaranteed through the blockchain technology and DRM (Digital Rights Management) that is called "Decentralized Security System" (DSS). The platform provides an irrefutable proof of ownership and a secure trading experience. Their secondary market will also bring profits to the original publishers.
ASOBI COIN Official Website:https://asobimo.io/
■ASOBIMO, Inc.
Company Name:              ASOBIMO,Inc.
Location:                         3-1-2 Ikebukuro, Toshima-ku, Tokyo, 171-0014, JAPAN
President:                        Kondo Katsunori
Description of business:Online game development
URL:                               https://asobimo.com/
■Contact information
ASOBIMO, Inc.
New Business Development Team, Masaya Murai
E-mail: publicity@asobimo.io
TEL: +81-3-5927-9350
FAX: +81-3-5927-9353