World-first Air Cooling Sports Cap equipped with Japan's cutting-edge technologies launched in USA and Canada.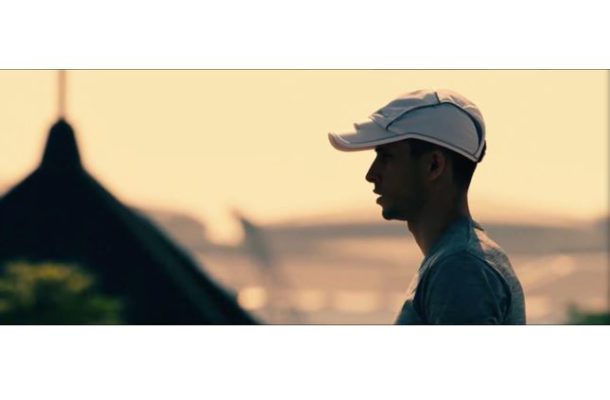 Builmatel Co., Ltd. announced the release of Airpeak, world-first sports cap effective in preventing heat stroke in the U.S. and Canada. Airpeak using 'world-first structure' is a new sports cap which will bring out innovation in cap industry. Airpeak has been achieving significant results including the sales of 10,000 units in Japan in the first year. It's also adopted by ITU Triathlon World Championships as an official cap.
Primary features of Airpeak
Using world-first Flow System (*1) developed by Builmatel Co., Ltd. Airpeak reduces the heat inside the cap by 13℃(55.4°F) and the humidity by 30%.
Professor Yorimoto, MD of Kyoto Women's University conducted demonstration tests and confirmed that Airpeak is effective at preventing heat stroke.
This means that Airpeak has the effect to improve sports performance under the exposure of direct sunlight with intense heat. Now its effect has been attracting especially athletes in Japan.
(*1) FLOW System
The air and moisture trapped inside the cap is discharged from the air vents on the upper part of the cap's bill and at the top of the cap and through the two-layer structure.
YouTube: https://youtu.be/MYNoRTqf52o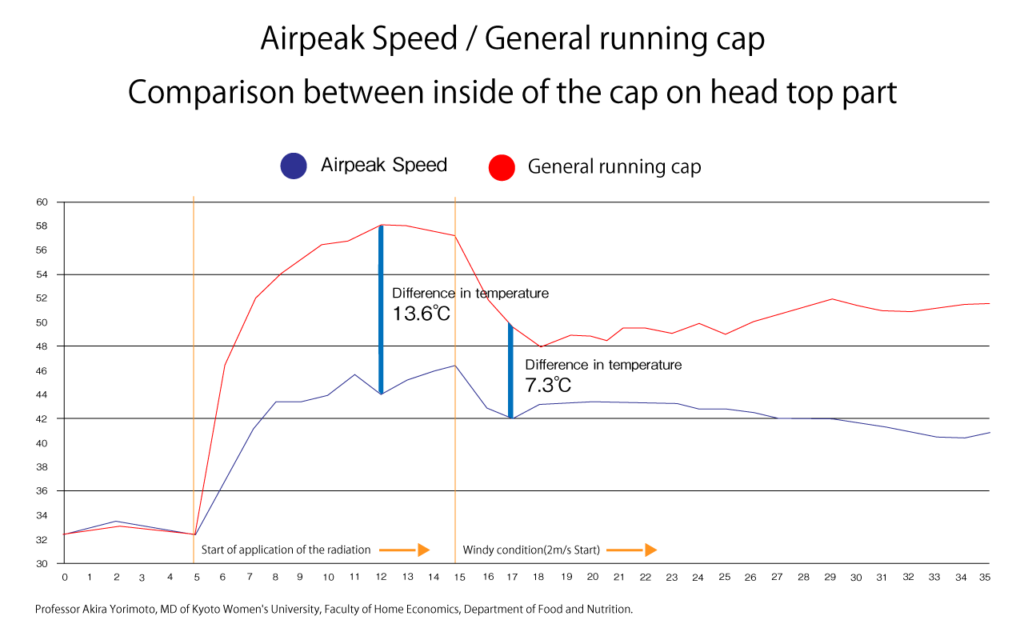 < Product image>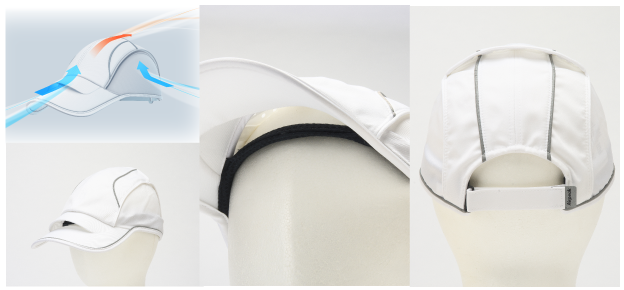 Business results
・Supported Team Japan at 2016 Motocross of Nations
・Supported national baseball team of New Zealand U16, U18,U20
・Official cap for ITU Triathlon World Championships 2017 and 2018
・Official cap for audience of professional baseball team Yokohama DeNA Bay Stars
・Official cap for PETER ARTS SPIRIT
・Broadcasted on NHK News program
・Broadcasted on TV Tokyo News program
Airpeak Products
Airpeak SpeedⅡ
Sales price: $85.00 (without tax)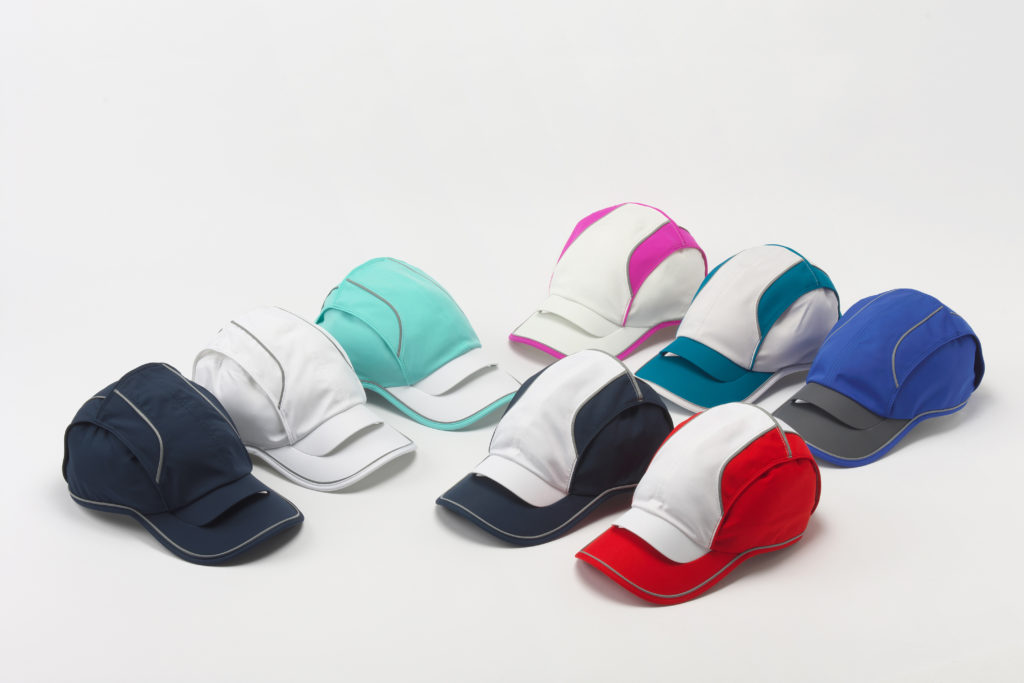 About Builmatel Co., Ltd. (Tokyo, Japan)
Builmatel Co., Ltd. developed a "sports cap effective for heat stroke prevention" and launched 'Airpeak' sports cap brand in April 2017. Builmatel Co., Ltd. holds the patent for an industrial helmet equipped with high breathability and sold 1.6 million units in Japan. Airpeak was created by improving this technology.
※More information about the highly breathable helmet, please visit    http://blog.tinect.jp/?p=37956

URL:
Airpeak Official HP   http://airpeak.jp/en
Airpeak Global Official Facebook
https://www.facebook.com/Airpeak-1490706971260158/?hc_ref=PAGES_TIMELINE&fref=nf
Builmatel HP  http://www.builmatel.com/k_tizai/
Open demonstration test will be conducted at the golf course in Japan on August 10, 2018. Contact us if you're interested in more information.
Builmatel Co., Ltd.
Intellectual Property Div.
Nahoko Tazoe
Tel: +81-3-6661-2791
Email: tazoe@builmatel.com