ASOBIMO, Inc. announces Blockchain game platform BitGuild's CEO Jared Psigoda as a new speaker for Asia's top class Blockchain event TOKENSKY TOKYO 2018, held on July 4th-5th 2018 in Tokyo, Belle Salle Shiodome.
TOKENSKY TOKYO 2018 is Asia's top Blockchain event jointly organized by ASOBIMO, Inc. and TokenSky Organizing Committee, this time featuring Jared Psigoda, CEO of BitGuild as a speaker.
BitGuild is a gaming platform on the blockchain, that allows you to play, chat with other users, and have an item wallet. You can use PLAT, a common cryptocurrency for supported games, to trade game items smoothly.
BitGuild Official Website: https://www.bitguild.com/
■Jared Psigoda's profile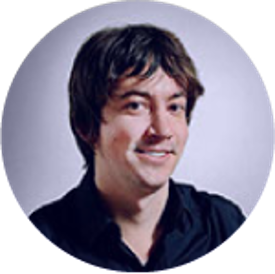 BitGuild CEO. Prior to founding BitGuild, Jared was the co-founder and CEO of Reality Squared Games (R2Games), an international developer and publisher of browser and mobile games which he took public in China in 2016. He is also the founder of Livestar, a development studio focused on building live streaming and other social media apps for a global audience. In 2014, Jared was recognized as the only non-Chinese member of the Forbes China "30 under 30."
■TOKENSKY TOKYO

TokenSky is Asia's top event for token economy and blockchain industry. World's experts, economits, professors, investors and entrepreneurs gather and discuss about the opportunities and problems of the innovative blockchain technology. TokenSky was previously held in Seoul, South Korea on March 14 -15 2018, gathering 170 speakers.
This time ASOBIMO will organize Asia's biggest blockchain event "TokenSky" in Tokyo together with TokenSky Organizing Committee (China), expanding blockchain and creating connections around the world.
2018 TOKENSKY Blockchain Conference Tokyo Session
Organizers:         ASOBIMO, Inc., TokenSky Organizing Committee
Date:                   July 4th (Wed) & 5th (Thu) 2018, 9:00-18:00
Venue:                Belle Salle Shiodome
Address:             Belle Salle Shiodome, Sumitomo Fudousan Shiodome Hamarikyu Building
B1F/1F/ 2F, 8-21-1, Ginza, Chuo-ku, Tokyo
5 minutes' walk from "Shiodome station" (Oedo line, Yurikamome line)
8 minutes' walk from "Shinbashi station" (Yurikamome line, JR lines, Ginza line, Asakusa line)
9 minutes' walk from "Higashi Ginza station" (Hibiya line, Asakusa line)
Interpretation:     Simultaneous interpretation available (Japanese, English, Chinese, Korean)
Admission:          Admission fee required
Official website: https://www.tokensky.net/
Buy tickets:         https://tokensky-tokyo.peatix.com/
■Company Outline
ASOBIMO, Inc. is a game maker company, that primarily specializes in 3D MMORPG games for smartphones and provides services globally, mainly in Japan and other Asian countries. Titles include Iruna Online, service started for feature type phone in 2007, as well as Avabel Online and Toram Online for smartphones.
Company Name:  ASOBIMO,Inc.
Location:                           3-1-2 Ikebukuro, Toshima-ku, Tokyo, 171-0014, JAPAN
President:                          Kondo Katsunori
Description of business:  Online game development
URL:                                 https://asobimo.com/
■Contact information
ASOBIMO, Inc. New Business Development Team, Masaya Murai
E-mail: publicity@asobimo.io
TEL: +81-3-5927-9350
FAX: +81-3-5927-9353