Tokyo, Japan – ASOBIMO, Inc., launches the classic Japanese-style MMO "J" RPG for smartphone, Alchemia Story on June 13th, 2018 in English, Korean, and Taiwanese.
From June 13th (Wed), service begins in English, Korean, and Taiwanese for Alchemia Story, the MMO"J"RPG currently enjoying great success in Japan. The application is available to download for free from Google Play and the AppStore.
Enter the vast world of magic and alchemy of Alchemia Story, from the convenience of your smartphone, and embark on a journey to discover true righteousness and your own special place in the world. To celebrate the launch, players who login soon can receive an exclusive login bonus. So be sure to login soon and start your journey in the world of Alchemia Story.
【Login Bonus Period】
June 14th, 2018 (Thurs) 0:00 ~ June 27th, 2018 (Weds) 24:00 (JST)
■Explore a World of Magic and Alchemy in the MMO"J"RPG "Alchemia Story"
Alchemia Story is a full-scale RPG that allows players to create fully customizable characters, all the way down to age and appearance. It also features the innovative "YOME" system that gives players the opportunity to create a specialized support character just for you. Set in a world painted by magic and the logical powers of alchemy, players set out on a journey full of vivid, lively characters and monsters, with a command battle system that demonstrates real power and a story full of happy endings.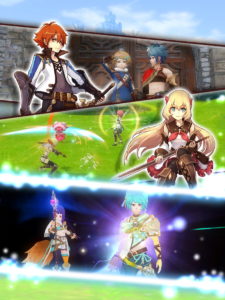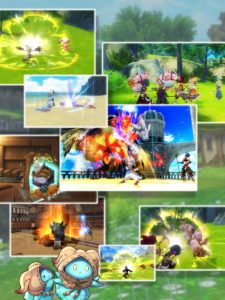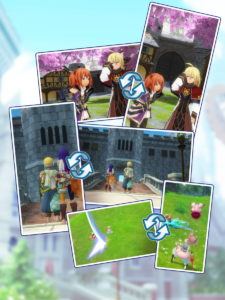 ■Application Download Links
Google Play:https://play.google.com/store/apps/details?id=com.asobimo.alchemiastory
AppStore (English):https://itunes.apple.com/us/app/id1153459025?ls=1&mt=8
AppStore (Korean):https://itunes.apple.com/kr/app/id1153459025?ls=1&mt=8
■Game Summary
Title: Alchemia Story
Genre: MMO"J"RPG
Price: Free to Play
Supported OS: Android4.0.3 and later, iOS8.0 and later
Official Website (English): https://en.alchemiastory.jp/
Official Website (Korean): https://kr.alchemiastory.jp/
(*Accessible from PCs and Smartphones)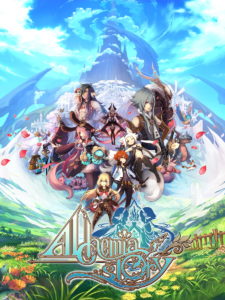 ■Contact
ASOBIMO,Inc. PR staff
Email Address:  publicity@asobimo.com
ASOBIMO,Inc.
3-1-2 Ikebukuro, Toshima-ku, Tokyo, 171-0014, JAPAN
TEL: 03-5927-9350 / FAX: 03-5927-9353
Corporate Website: http://www.asobimo.com/
Official Live Streaming Channel: https://bemmo.asobimo.com/