EMURGO Announces Partnership with Tokyo University of Science Investment Management Company to Enhance Awareness of Cardano Blockchain Technology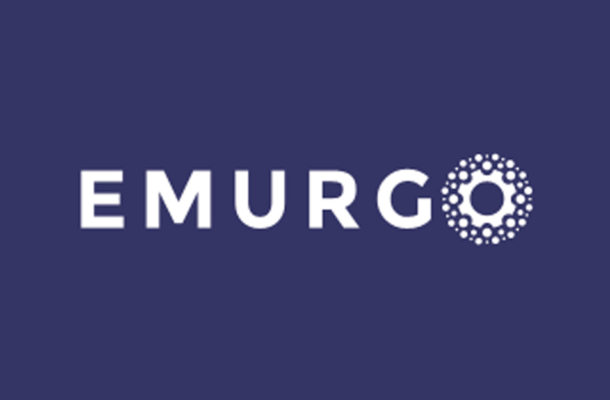 Tokyo, June 5th, 2018- EMURGO, (Tokyo, CEO Ken Kodama) announces a new partnership with Tokyo University of Science Investment Management Company (Tokyo, CEO Yuichi Katayori, below as TUSIMCo), a group company of Tokyo University of Science that engages in business venture support.  This strategic partnership enables both parties to educate and to promote public awareness of Cardano blockchain technology through organizing blockchain hackathons and public lectures.

While blockchain is getting attention throughout the world as a raising technology, the lack of basic understanding from the public and talent shortage are one of the obstacles the industry is facing. The partnership between EMURGO and TUSIMCo formed through a shared vision of spreading awareness and adaptation of the blockchain technology as well as talent development. The partnership will organize:
A series of hackathons will be organized on topics such as finance, supply chain and health care…etc. The goal is to encourage adaptation and to provide the society with a better solution powered by the blockchain technology. Hackathon entry information will be announced shortly on EMURGO's Twitter and homepage.
Public lectures on blockchain application and programming will be held starting from October 2018. The lecture will be carried by Shuhei Taneichi, CEO of Shinonome, the first-ever Startup originated from Tokyo University of Science.

Starting from Spring 2019, endowed lectures on blockchains will be held in Tokyo University of Science Business School. The lectures will cover practical business applications of blockchain.
Use Case Demonstration Experiment
To study and experiment different use case of actual application of blockchain in daily services. Details will be determined.
Comment from Ken Kodama, CEO of EMURGO
"I am happy to witness our partnership with TUSIMCo and Cardano blockchain application on future public lectures and hackathons. This partnership will fortify EMURGO's mission to promote and educate a proper understanding of blockchain technology to students and to the society."
Comment from Yuichi Katayori, CEO of TUSIMCo
"We are excited to partner with EMURGO and to launch these collaborated events with EMURGO's knowledge on the 3rd generation blockchain technology in our university. This partnership will become the drive for our school to educate future contributors on the next-generation blockchain technology."
About Tokyo University of Science Investment Management Company (TUSIMCo)
The TUSIMCo found in 2014 and is based in Tokyo. It is a group company of Tokyo University of Science that engages in venture support and Recurrent Education. The TUSIMCo is focused on contributing and providing an enriched environment in the fields of higher level education and research.
About EMURGO
EMURGO was founded in 2017 and is a registered company in Japan. EMURGO develops, supports, and incubates commercial ventures and helps integrate these businesses into Cardano's decentralized blockchain ecosystem. EMURGO is investment focused and invests in two ways: through direct investment into start-up ventures; and by developing commercial partners who want to use blockchain technology to revolutionize their industries.
About Cardano Foundation
The Cardano Foundation is a blockchain and cryptocurrency organisation based in Zug, Switzerland. The Foundation aims to influence and progress the emerging commercial and legislative landscape for blockchain technology and cryptocurrencies. Its strategy is to proactively approach government and regulatory bodies and to form strategic partnerships with businesses, enterprises and other open-source projects. The Foundation's core mission is to "standardise, protect and promote" the Cardano Protocol technology.
About Cardano Project
The Cardano project is a joint project between the Cardano Foundation (Switzerland), IOHK (UK) and EMURGO (Japan). The Cardano Foundation is responsible for maintaining rules and standards of the Cardano blockchain system, IOHK for technical development and finally, EMURGO for commercialization of the Cardano project, which includes investment and consultation of any Cardano-based blockchain application and business ventures.
###
For further information:
EMURGO Co., Ltd.
Shunsuke Mitsumoto
Email: pr@emurgo.io  
Website: https://emurgo.io/
Tel: +81-3-6712-7275
For media contact
Kartz Media Works for EMURGO
Jeremy Lau
Email: jeremy@kartz.co.jp
Tel: +81-3-6427-1627