Kintetsu Information System Co., Ltd. jointly developed a train simulator application "Train Drive ATS 3 Kintetsu Nara Line" (iOS version) for smartphone / tablet devices with Mr. Takahiro Ito of game creator, and on October 6, 2017 Released.
This time, we released an update version on March 8, 2018, and added a scenario where you can drive The Sightseeing Limited Express "Shimakaze" which is one of Japan's most famous trains.
"Train Drive ATS" is a train simulator application series developed by Mr. Takahiro Ito, a game creator. It is reproducing the behavior of a real train seriously, and the cumulative number of downloads of the series has reached about 6 million.
"Train Drive ATS 3 Kintetsu Nara Line" is the third work of the series.
Under the supervision of Kintetsu Railway Co., Ltd. for the first time in the series, using the real data on the station name, timetable data, etc., the Kintetsu Nara line is reproduced realistically.
Downloading is free and you can experience the first scenario.
All 18 scenarios are available by purchasing option scenario in the application. (USD $10.99 /GBP £10.99)
Try the view points from the driver's seat, the conductor's seat and the outside of the car. Supported OS is iOS 9.3 or later, Android version is also under development.
We hope you enjoy the variety of rich Kintetsu Nara line driving experience. Tunnels, double lines, steep slopes, and planar intersections will appear there.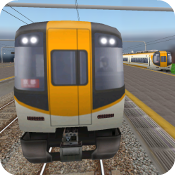 "Train Drive ATS 3" Icon image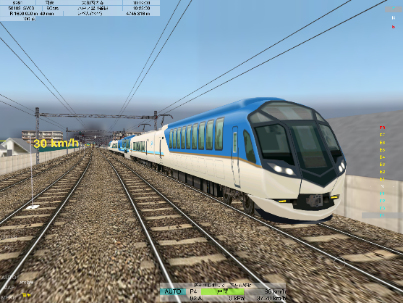 Game screen (image)
※App Store is a service mark of Apple Inc. registered in the U.S. and other countries.
※Android is a trademark of Google LLC.
About Kintetsu Information System Co., Ltd.
Our company was established as a subsidiary of Kintetsu Railway Co., Ltd. on August 4, 2000. The current sales amount is about 3.7 billion yen per year, and the number of employees is about 160.
We are responsible for developing and managing a system that supports various tasks of Kintetsu group including Kintetsu Railway Co., Ltd.
Contact information
Group Manager, Planning & Promotion Dept. Akira Kirima (Email:a2-kirima@kintetsu-is.co.jp)