High Fantasy RPG "Valkyrie Connect" Breaks 13 Million Downloads Worldwide! The Popular Hero Noa Arrives in a Special Costume!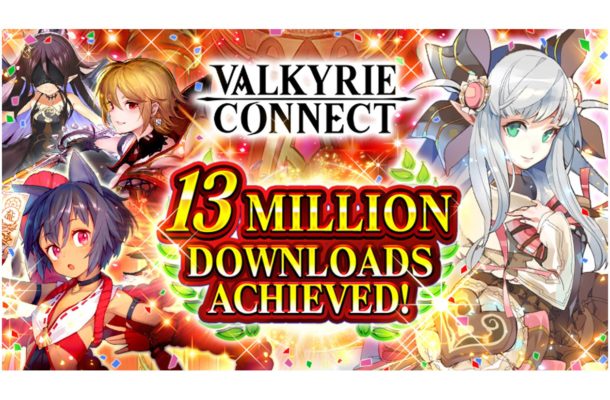 Ateam Inc. (headquarters: Nagoya, Japan; president: Takao Hayashi; hereafter "Ateam") is proud to announce that its smartphone fantasy RPG "Valkyrie Connect" has achieved over 13 million downloads worldwide.
A 13 million celebratory campaign will be held as an expression of thanks to all players. Special packs, available for purchase in-game, and a special "Star Party" summon event headline this campaign.
Chance at Powerful Exclusive Heroes in Special Star Party Summon!
The Star Party summon offers players a chance at exclusive heroes and special gear. As this summon guarantees a powerful 3-star hero or gear every time it is performed, players will not want to miss this chance to expand and bolster their repertoires.
Availability: Event start to 2018/3/19 (Mon.) 06:00 UTC
Featured Characters
▼Dog God Chihaya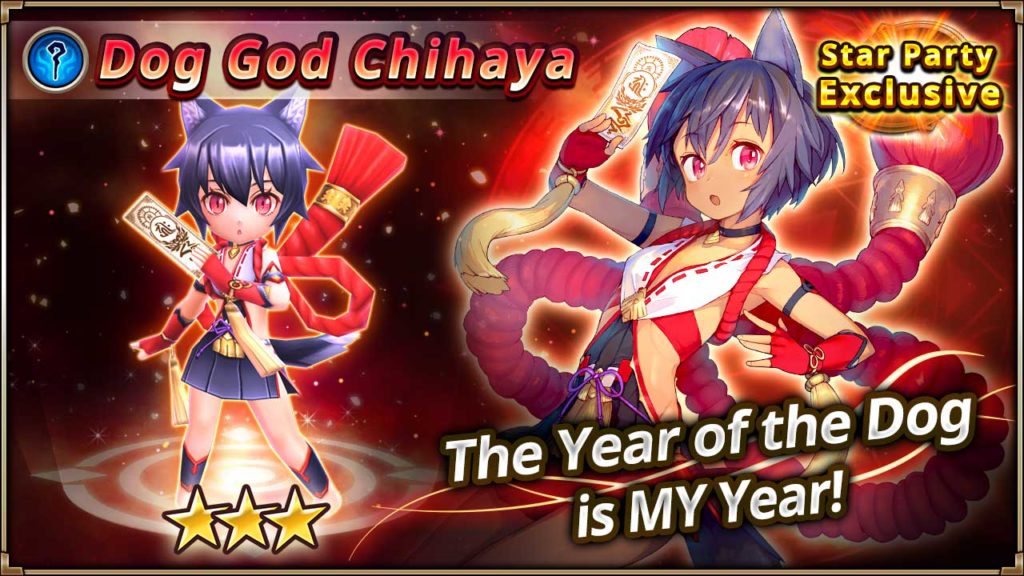 Skill: Deals magic fire damage to numerous enemies and inflicts powerful status ailments, while also giving a powerful buff to allies
▼Red God Frey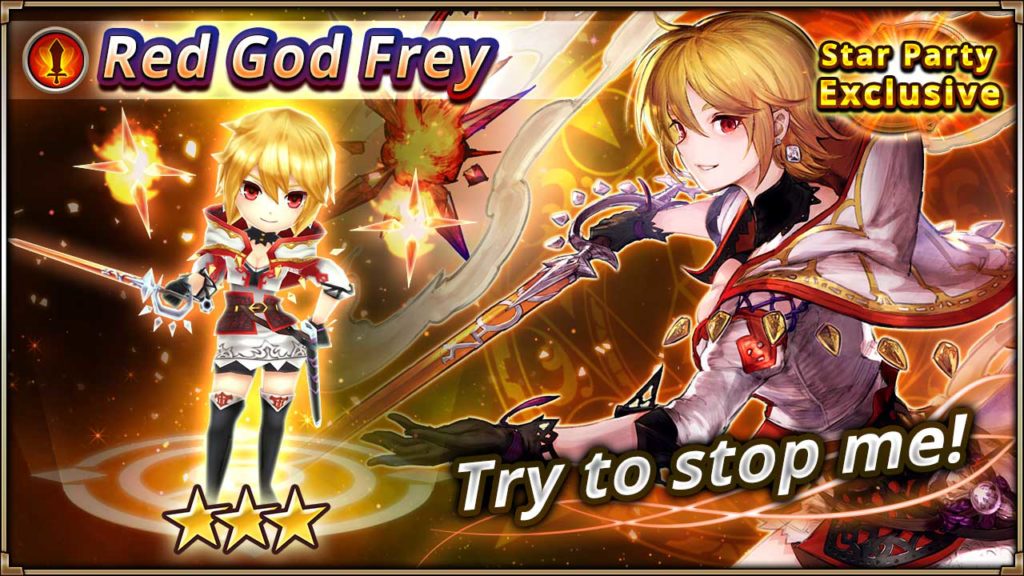 Skill: Deals Fire damage to numerous enemies and inflicts the powerful Charm effect, causing enemies to attack one another for a short while
▼Night Conjurer Nott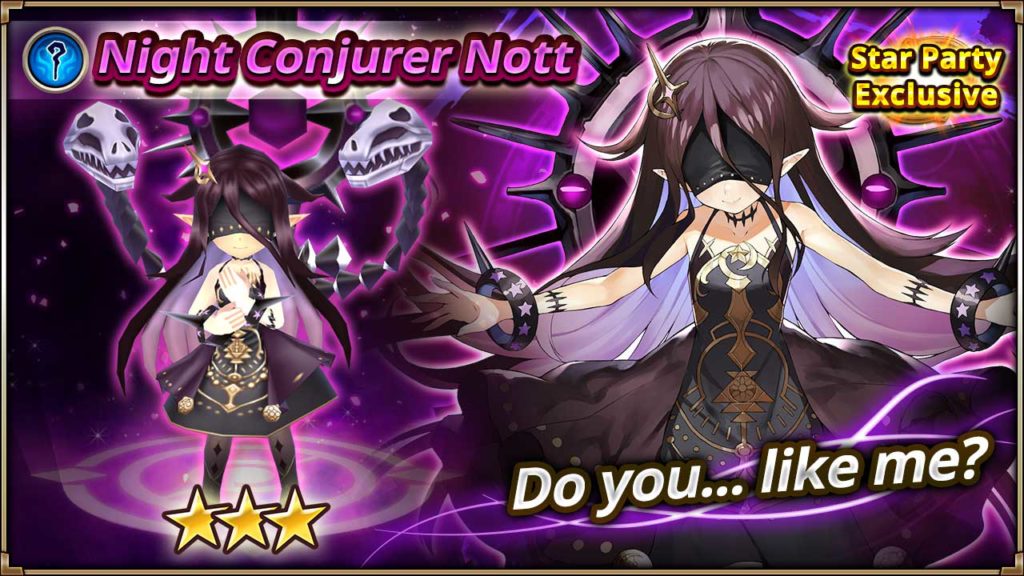 Skill: Inflicts powerful status effects on all enemies and targets a weak enemy with Dark elemental damage
13 Million Download Packs Available for 72 Hours Only!
Get Items to Power up Heroes and Gear!
A series of limited-time packs will be added to the in-game shop. These packs are a great chance to get Diamonds and Stamina, both essential items for powering up and obtaining new heroes!
Availability: Event start to 2018/3/19 (Mon.) 06:00 UTC

A variety of packs, useful for beginners and veterans alike, will be available for purchase at incredible prices in-game. The "beginner" pack includes an item that will allow players to choose a powerful 3-star gear, giving novices to the game a running start, and other packs include elusive "Reforge" items and "Orbs" that will give any player a powerful boost! See in-game for complete details and pricing by region.
New Version of the Popular Hero Noa Newly Available!
"Chocolatey Noa", a new version of the popular "Pure Mage Noa", will be available from 3/19 (Mon.). Her extremely useful healing skill also increases ally speed, and she passively buffs ally defenses, making her a highly desirable hero to have.
▼Chocolatey Noa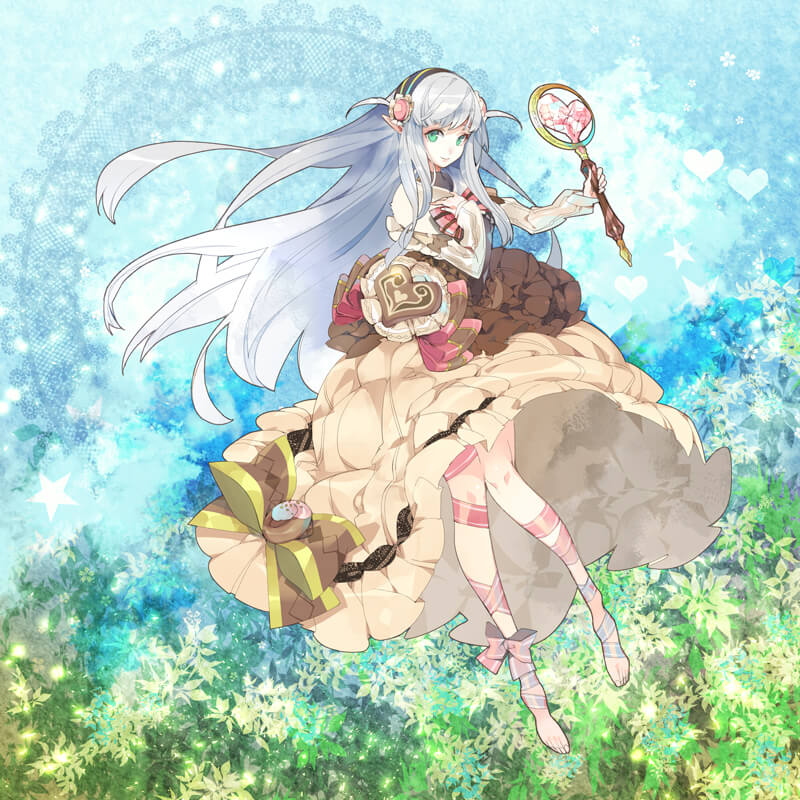 Skill: Heals all allies, speeds them up, and damages enemies with Earth magic
Passive Effect: Buffs the magic defense of allies with weak magic defense
■Limited Time: Chocolatey Noa Guaranteed Every Third 10x Summon
Not only is the new "Chocolatey Noa" a highly desirable hero—she's also guaranteed for players who want her! Players who want to get and power up "Chocolatey Noa" are guaranteed to receive her every third "10x summon" in a special summon event available for a limited time only.
Availability: 2018/3/19 (Mon.) 6:00 – 2018/3/29 (Thu.) 06:00 UTC

Players Have the Chance to Try "Chocolatey Noa" Before Getting Her in a New Story Event!
A new and original story revolving around Noa will be available for players to enjoy. Players will be able to obtain "Orbs" to power up their heroes and "Rune Gear" to power up their Gear as rewards. Players will also have a chance to use "Chocolatey Noa" for free during the quests to test her out before getting her in a summon.
Availability: 2018/3/19 (Mon.) 6:00 – 2018/3/29 (Thu.) 06:00 UTC

■About Valkyrie Connect
 "Valkyrie Connect" is a high fantasy RPG that combines Norse mythology with a unique Japanese anime flavor. In the game, players assemble a collection of heroes, villains, gods and more to fight in full 3D real-time battles. The co-op Connect Battles are the game's signature feature, and require players to fight alongside one another in real time to take down massive bosses. With a simple battle system perfect for mobile devices, complex party composition, and excellently written characters, "Valkyrie Connect" is one of the premier RPGs for mobile devices.
Created by the all-star team that made Ateam's hit "Unison League", "Valkyrie Connect" rocketed up the Japanese sales charts shortly after release and was chosen as one of Google Play's top games of 2016 in Japan, and won the "2017 GOLDEN PLUME AWARD" in China in 2017.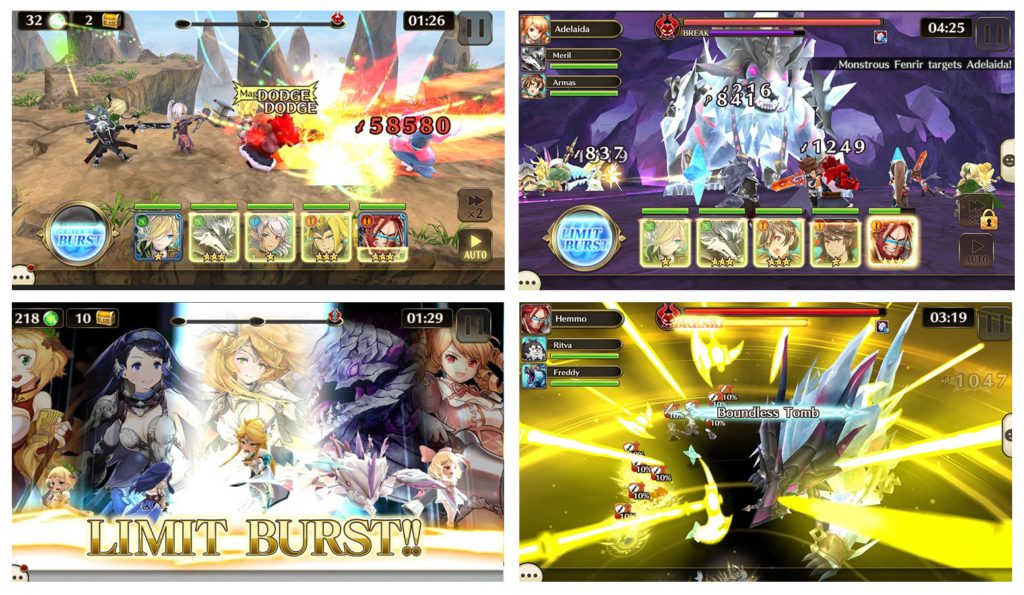 [App Details]
 Title: Valkyrie Connect
Supported operating systems and devices: iOS 8.0 or later recommended, devices that come with Android™ 4.2 or later (excluding some devices)
Price: Free to play (in-app purchases available)
iTunes App Store: https://itunes.apple.com/us/app/valkyrie-connect/id1078813307&mt=8
Google Play: https://play.google.com/store/apps/details?id=jp.co.atm.vcon.ww
Official Valkyrie Connect Website: http://app.a-tm.co.jp/valkyrie-connect/en/
Facebook Page: https://www.facebook.com/valkyrieconnect.ateam/
*Campaign details may be changed at any time without prior notice.
*All company and product names herein are trademarks or registered trademarks of their respective owners.
*Images contained herein are for illustrative purposes and may vary from the final product.

[CONTACT ATEAM ABOUT THIS NOTICE]
Kensuke Shibata
Manager, Marketing Group
Ateam Inc.
TEL: +81-52-747-5564
FAX: +81-52-747-5560
Mail: press@a-tm.co.jp
URL: http://www.a-tm.co.jp/en/