Sneak Preview to be hold on Thursday, November 9th and Friday, November 10th.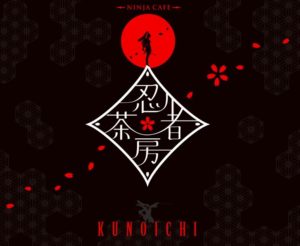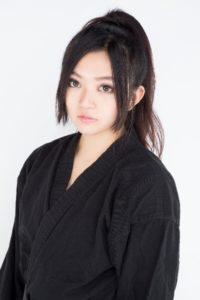 GALTPOP Co., Ltd. (Head Office: Shibuya, Tokyo. Representative Director: Sota Hayashi), "Ninja Cafe KUNOICHI" will be opening in Shibuya on Saturday, November 11th, 2017. A sneak preview for media will be hold at on Thursday, November 9th and Friday, November 10th.
"Ninja Café KUNOICHI" will start accepting online reservations from November 1st through official website (http://galtpop.jp/kunoichi/) for sessions after the opening on November 11th, 2017
KUNOICHI
Located in Shibuya, KUNOICHI is the only ninja facility that offers an entire day's worth of fun in Tokyo. In order to ensure adults to experience Japan's ninja culture first hand, KUNOICHI have invited Sayaka
Ohguri, a modern Kunoichi (female ninja) and practitioner of Ninjutsu and martial arts to be the dojo master. Ohguri has been practicing real Ninjutsu since the young age of 2 and is a licensed Shihan. Modern Ninjas, who have studied under her, will teach you the way of the ninja.
Service Details
– "Ninja Cafe KUNOICHI"
A double establishment allowing one to enjoy both tourism (Ninja-For-A-Day experience) and dining (Japanese café) at the same time.
In the Ninja experience course, the customer will be provided with an original kimono-base martial arts uniform and will learn everything from sword-fighting to throwing ninja stars, all within a photogenic environment. The café serves smoked cuisine cooked by ninjas and captivating sweets, and also offers the "Omusubi Course," where you can enjoy making and creating Japanese soul food.
Sneak Preview
Date:                   10:00AM – 5:00PM on Thursday, November 9th, 2017 & Friday, November 10th, 2017
(Entry is permitted at any time during these hours)
Place:                  Ninja Cafe KUNOICHI
2-23-6, Higashi, Shibuya-ku, Tokyo, Japan
Details:                Sneak preview of store, samples of main dishes, photoshoot trial
How to Apply
Send an email to our PR representative with your company name, department name, name, names of any guests you are bringing (and number of), and your contact info by 6:00PM on November 8th (kunoichi@galtpop.jp)
Ninja Cafe KUNOICHI
Store Name: Ninja Cafe KUNOICHI
Open Date: Saturday, November 11th, 2017
Address: 2-23-6, Higashi, Shibuya-ku, Tokyo, Japan
Branch Number: (+81)3-5778-4419 (available starting from November 8th)
Business Hours: 10:00 AM — 10:00 PM (Last call at 9:30 PM)
Days Closed: New Year's Period
Store Size: 72.73m²
Café Seats: 16
Web: http://galtpop.jp/kunoichi/
Management Company
Company Name: GALTPOP Co., Ltd (Business Name: Ninja Cafe KUNOICHI)
Representative: Sota Hayashi, Representative Director
Address: 2-23-6, Higashi, Shibuya-ku, Tokyo, Japan
Tel: (+81)3-5778-4419 (available starting from November 8th)
Business: Tenant management (restaurant and information services), advertisement planning/production/management, marketing
Contact Info for Ninja Cafe KUNOICHI
Company Name: GALTPOP Co., Ltd
Representative: Matsuo, Hirano
TEL: (+81)3-6427-1031
Email: kunoichi@galtpop.jp
Web: http://galtpop.jp/kunoichi/