Natural Slow Inc. Announces Stylish Pet Houses Made from traditional Japanese – "Paulownia wood"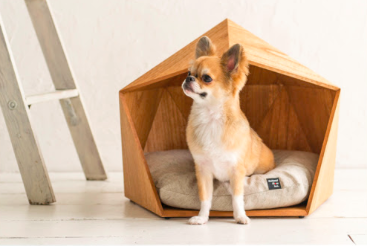 PRESS RELEASE
Natural Slow Inc. Announces Stylish Pet Houses Made from traditional Japanese "Paulownia wood"
TOKYO – May 30, 2016 – Natural Slow Inc., a life style goods company, announced "KAMAKURA", "HOKORA",and "NEGURA" (http://www.natural-slow.com/#!english/t25fu) pet houses made of traditional Japanese "Paulownia wood".
The production and design, each skillfully handmade with care by craftsmen, are exclusively all "Made in Japan".
Paula wood has been favored in Japan since the ancient Edo period as a material for furniture. Such material, which has the natural ability to regulate temperature and humidity for both cool summers and warm winters, is, of course, effective for pet houses as well.
Each house, "KAMAKURA" (2kg / 4.4lb), "HOKORA" (1.9kg / 4.2lb), and "NEGURA" (1.5kg / 3.3lb), are lightweight and easy to pick-up when, for example cleaning the floor, redecorating, or for whatever reason may be.
The hand-washable mat, a pentagon mat which fits perfectly into the HOUSE series, is selected cotton cover material made from the "Mikawa Cotton" brand and is offered in limited quantity.
Natural Slow's HOUSE series and Pentagon mats are available now at http://www.natural-slow.com/#!english/t25fu.
Pricing starts for housing from ¥27,000JPY(≒$246) and mats from ¥7,500JPY(≒$69)
Natural Slow Inc. was founded in 2015 in Tokyo, Japan and provides smart designed, good quality products that add technology tips to make daily life little easier and comfortable.
Click here to download pictures in a high-resolution quality
URL: https://www.dropbox.com/sh/htrlt87iig99wj5/AACGRYoYFBW4x9x_S9bHoOQ9a?dl=0
Contact: toiawase@natural-slow.com 
From Japan 
Kartz Media Works <PR Agency>