We ZEROO TIME has raised $500K, achieved 5400% compared to the initial goal through Japanese crowdfunding campaigns last November.
In response to a lot of requests from overseas, we decided to start the campaign at INDIEGOGO from 16th August 2021, PDT9:00AM.
We provide special price offer starts from $1,400, max 53% to min 35% discount on this campaign.

Link here: ZEROO TIME INDIEGOGO CAMPAIGN PAGE
https://www.indiegogo.com/projects/zerootime-full-skeleton-luxury-tourbillon-watches/x/25153170#/

Background Story for product development
The project started when the CEO of ZEROO TIME, SYUU, designer and engineer, suddenly thought of this question – Why do standard Tourbillon watches hide the beauty of this movement? Why can't we make a watch that can allow the user to appreciate the Tourbillon mechanism from all angles?
For all watch enthusiasts to enjoy the Tourbillon movement, we were determined to find a way to make this happen.
A year later, the T1 THE ARCHER & T2 SQUARE THE ARCHER, a ZEROOTIME original full skeleton Tourbillon watch, was born.
An ultimate form of transparency realized by merging the luxuriousness of tourbillon watches, one of the world's three grand complications, with a full skeleton body to allow a 360-degree view of the elegant and beautiful inner structure.
Much focus was given on being able to enjoy the view of the movement from the side exterior.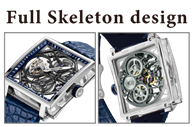 Product Line-up
Available 12 combinations:  Regular retail price $3,000 for each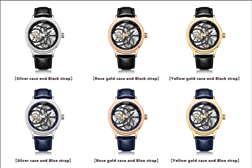 Watch Specifications:
 WATCH CASE:315 L Stainless Steel
Watch Dial / Back Window:Scratch Resistant Sapphire Glass
Watch Middle:High Transparency & Hardened Crystal Glass
Movement:Single Tourbillon Movement
Power Reserve:70 Hours
Winding:Manual
Index:LUMINOVA®️ Luminous
Watch Strap:Hand-Stitched Leather Strap
Buckle:Deployment Type
Price Innovation

The world's three grand complications are the tourbillon, the minute repeater, and the perpetual calendar, and wristwatches containing any one of these are sold by luxury watch brands for hundreds of thousands of dollars.
By relying on crowdfunding (where we circumvent barriers like retail costs, brand markups, showroom fees, expensive exhibitions) and delivering to-order watches directly to passionate consumers, we have been able to make and sell watches at their 'true cost'.
A good skeleton tourbillon watch can cost as much as a small yacht… ZEROOTIME's watches, on the other hand, look just as luxurious, but at 1/100th the price.
Japan Quality and keeping reasonable priceAll products by ZEROOTIME are originally designed at the company's Tokyo Studio. To realize ZEROOTIME's policy – to provide high quality products affordably – a lot of thought is put into product development on a daily basis. Once mock-ups are created in-house, thorough communication is made with watch parts manufacturers. Multiple test runs are repeated under rigorous quality check whether it is the manufacturing of the parts or creating a sample product.
By managing such processes internally instead of outsourcing, speedy product development, reliable quality and cost reduction has been realized.
Final inspection and quality control of all products are conducted at the Tokyo Studio.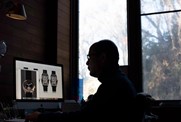 About ZEROO TIME Co., Ltd.
ZEROOTIME Co., Ltd is a watchmaker based in the outskirts of Tokyo, which was established in December 2017.
The T1 THE ARCHER which was recently produced is positioned as one of the main projects for the company, with all of the resources being devoted into its development.
Office address: Hillside Terrace 1-3, 2-9-2 Naganuma, Hachoji, Tokyo, Japan.
Official Brand Site: https://zerootime.com
Download materials available:
Each product: https://ufile.io/e6bwgkfe
Various images: https://ufile.io/ihrqzhgk
Image movie of ultimate transparency: https://ufile.io/w4mnc6w8