Tatsumi Electronics Co., Ltd. the company which conducts manufacturing and development in hardware design for photo sticker booths, amusement equipment , smartphone apps for image and video editing, is excited to announce the release BGMe on November 4th, 2020 globally for iOS and Android. This is an application that aims to improve concentration and motivation for people who are compelled to work or study from home due to the global pandemic.
As the globe is shifting towards remote work rapidly, issues related to remote work, such as the loneliness might have negative effects to motivation and mental health. There have actually been occasional reports of employees requesting to work in the office or experience mild depression symptoms.
Even before the pandemic, it was common for remote workers and students to maintain motivation by going to cafes, libraries, and places where there are other people to work in an attempt to resolve these issues.
BGMe makes it possible to help users being focused and motivated while being at home, as it provides an environment for maintain tension with people's gazes and avoid loneliness through a smartphone alone. It is a work support app with a completely new concept of becoming BGM that helps mutually improve concentration.
Product Specifications
BGMe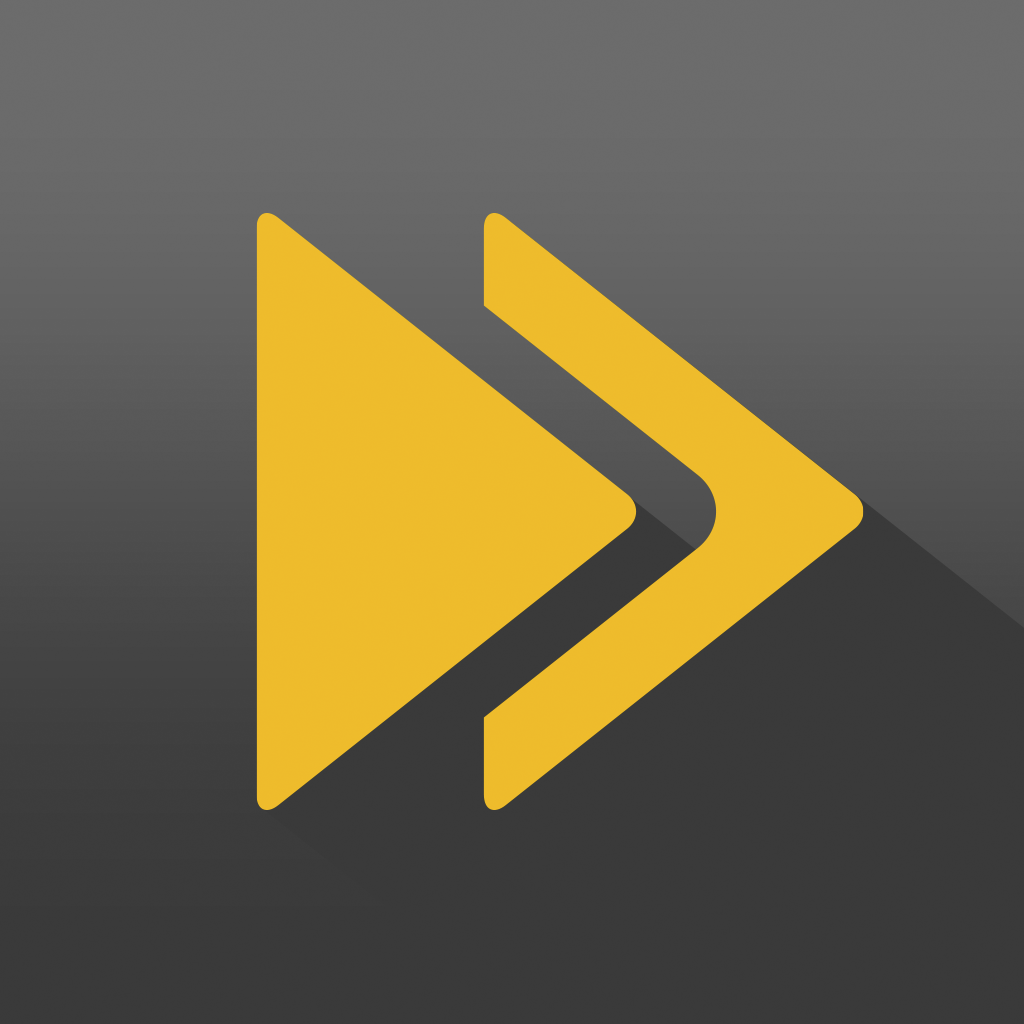 Operating Systems: iOS, Android
・App Store
https://apps.apple.com/us/app/id1520522736

・Google Play
https://play.google.com/store/apps/details?id=jp.tatsumi.BGMe
Price: Free
Language: English
Concept:
BGMe frees you from the loneliness of working from home or studying on your own. This is a concentration-boosting app with a completely new concept that allows you to improve your concentration with somebody else in the world. Find somebody else from around the world who would like to focus like you and get matched in a live video. There is no communication or chatting during the 25-minute session, so you can focus on your work with peace of mind.
Targets:
・People who cannot maintain motivation working from home in a room alone
・People who cannot focus on studying alone and tend to slack off
・People who want a partner for studying alone or to improve concentration
・People who want to connect with people from overseas but are worried about language barriers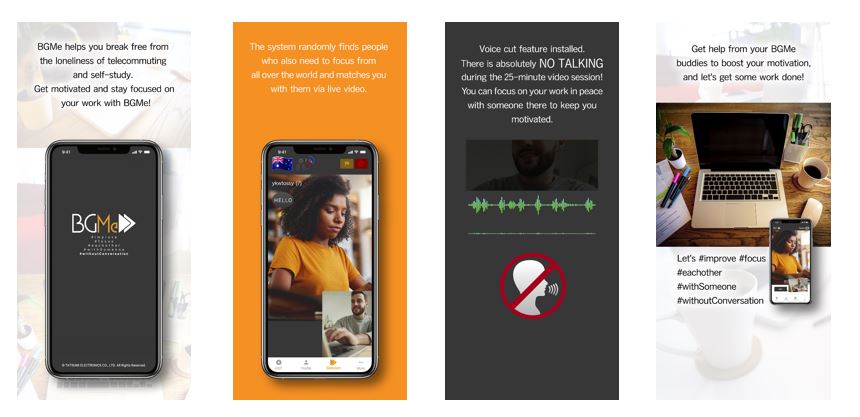 Tatsumi Electronics Co., Ltd.
Tatsumi Electronics has continued to challenge itself through in-house manufacturing in the process of planning, designing, developing, selling, and operating products, which include hardware design for photo sticker booths and other amusement equipment, development of control software, construction of servers for membership-based web systems, smartphone apps for image and video editing, and development of online games.