Japanese designer Takahiro Sato won the A'Design Award in social design category 2019-2020.
Social Design Award is for products and projects including social projects, social value proposals and projects for society.
Branding and Samurai Mode Series designed for people all over the world to wear in their daily life easily are evaluated as social design.
3 feature of social design by KUDEN is below.
・Ethical
・Transparency
・Next Kimono Platform
KUDEN practice proactively for our "Ethical", considers deeply to nature and place and life of people support our produce. Instead of customers, KUDEN studies if the fabric and sewing is good for nature and working people etc., provide products with those information. Also share the information with "Transparency" as much as you customer can make a judgement by themselves.
Next Kimono Platform has a function to expand kimono market to the world. Regarding kimono as 1 design, it's redesigned as daily-use kimono without special technique to wear so people in the world can enjoy it in their daily life as usual wear. It makes more demand of kimono and connect to protect kimono culture and technique.
KUDEN makes 4 minutes 9 seconds Promotion Video that puts those feeling to social design on. The cover image for A'Design Award is one scene from PV. Wheelchair dancer Mr.Kenta Kambara who played at closing ceremony in Rio acts in PV. He expresses hope and feeling "Correct the environment and want to make a place that producers can be smile too" "Never want people who is important for me to wear "the fashion at the expense of others""  by dance.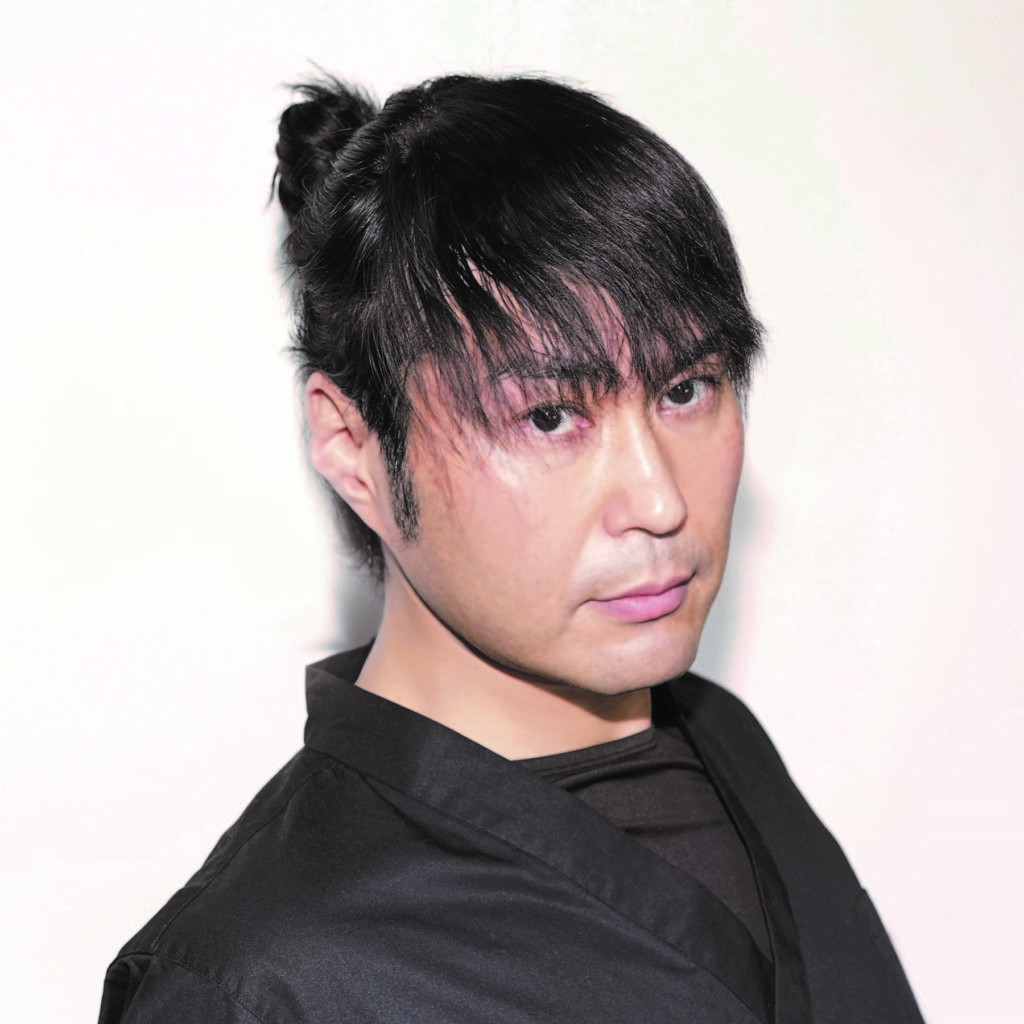 Message from Takahiro Sato
I'm overjoyed from bottom of my heart that A'Design Award, it means great designer and long-established award , receive me.
Why I applied to this award is I want to tell to people who are/were in similar situation as me that we can come true our dreams and aim if we keep effort and never give up, even if we're in not rich environment.
I gave up to study design in college and began to work for help my family so I have complex to call myself designer, first time I called it when I was 43 years old. I decided to make the place to work with my disabled son now living apart, overcame my complex, called myself designer and finally made my brand KUDEN and my first clothes Samurai Mode Series.
For this brand and clothes, I receive this award with staff and friends always support me, sewing artisans who worked for ex-partner sewing factory that went bankrupt because of depression in fashion business world, customers who bought again and supported me after my crowdfunding project successes but rejected it and got into a tough situation.
From now on, I try my best and keep effort to live up to expectations from people related to this award and my brand.
Welcome media for advance release of PV collaborated with wheelchair dancer
PV collaborated with wheelchair dancer playing for closing ceremony in Rio will be shown at film festival in US on October 2020. He express an attitude that face up to a lot of kinds of difference, accident and unfair on our life for our important people. KUDEN now welcome media who makes articles and advance/limited release of PV. If have interests, contact us by below address.
Trailer : https://youtu.be/vCuZc7f6C64
To protect working environment and traditional kimono culture by social design for branding and clothes
3 Features of social design by KUDEN
・Ethical
・Transparency
・Next Kimono Platform
Now there are international big problem about the working environment of sewing factory , forced for unfair low wage and short term. As an ethical brand, KUDEN keeps 40~50% cost rate and publish costs of all our product and defray fair wage to sewing factory. Also Samurai Mode Series is designed to protect disappearing japanese traditional kimono culture by redesigning traditional one to be suitable for modern daily life.
Outside the box of used-remake, regarding kimono as 1 design and make it breakthrough redesign. It expand kimono market to all over the world ,makes demand and protect the kimono culture and technique.
About Samurai Mode Series & Next Kimono Platform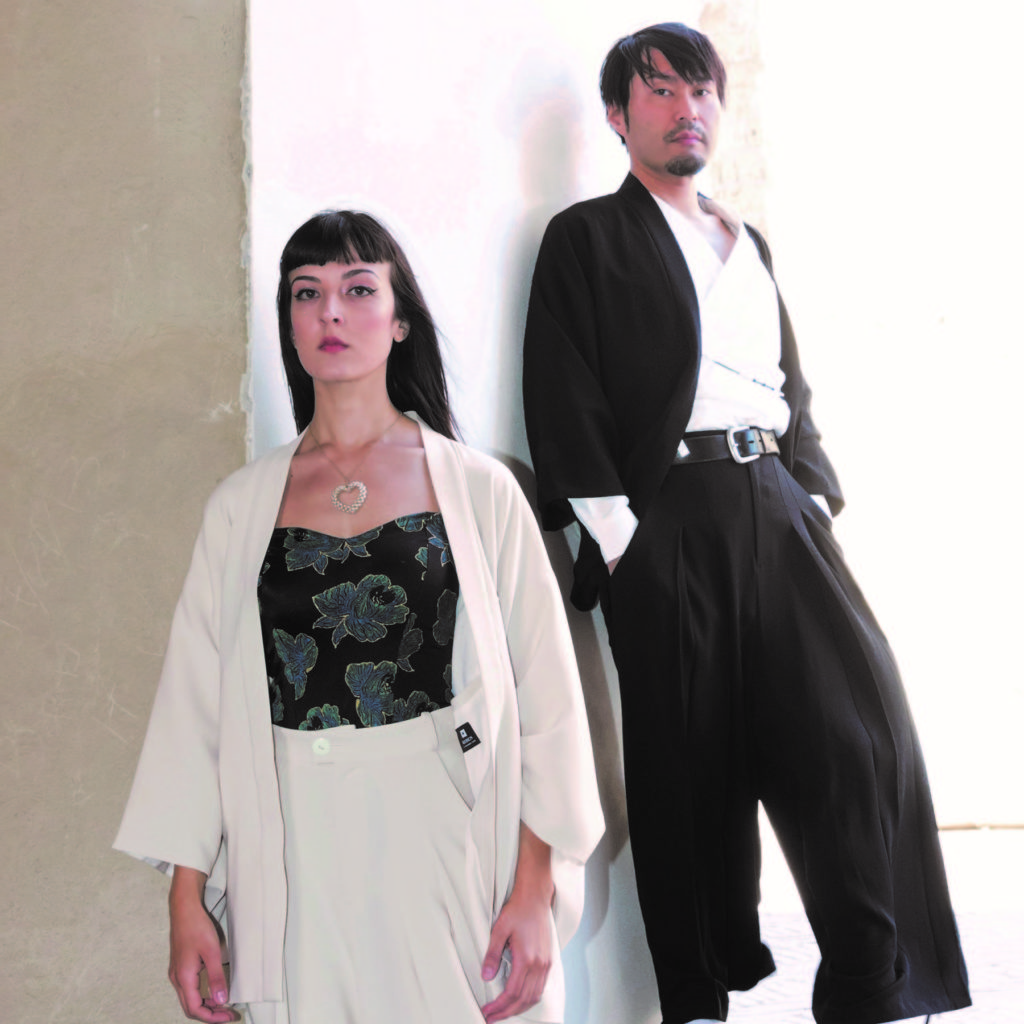 About KUDEN by TAKAHIRO SATO
・Designer Takahiro Sato started this brand to make the place to work with his disabled son now living apart
・Final mission is actualizing the employment of disabled people
・Brand concept is "Things that make you feel like telling to someone important for you"
Takahiro Sato put his feeling , want to make all people happy involved brand like customers and artisans , to brand concept.
He want to make KUDEN the place that makes creators smile and people can develop the traditional technique to next generations. KUDEN want to connect artisans of traditional technique with employment of disabled people.

About A'Design Award and competition
"The A' Design Award and Competition has a very well developed methodology for choosing the best designs using rigorous evaluative criteria, blind judging processes, score normalization, cross matching and more, to reward only the best designers and firms that truly deserve special recognition.
–https://competition.adesignaward.com/index.html "
Contact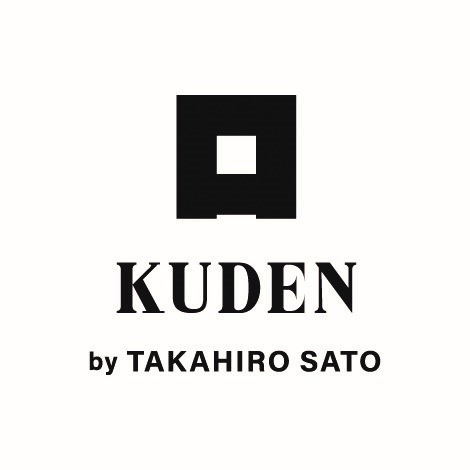 Company name:Gerbera Design Inc.
CEO:Takahiro Sato
PR:Sena Yamazaki
Mail:support@ku-den.jp
Website https://ku-den.jp/
A'Design Award winner page https://competition.adesignaward.com/design.php?ID=100013
Press kit : https://app.box.com/s/1m6m631tn89hydlkcsl70lv3uq9d1rvt