Beijing Dentsu Advertising Co., Ltd. (headquarters: Beijing City, People's Republic of China, Representative: Akimasa Baba) introduces representative examples which are the promotion campaigns that showed great response in FY 2018.With economic growth, the value standard of consumption is changing as people's lifestyles diversify in China. In recent years, the speed of EC infrastructure development has been remarkable, environments that enable not only domestic enterprises but also products of foreign companies to be acquired are becoming more popular, so the options of consumer are increasing and the inter-company competition has been intensifying.
Particularly in urban areas full of abundant supplies, it is difficult to differentiate themselves by "functionality" of goods, and proposing new added value for many companies is important.
According to these market environments, we have visualized the "brand story" of each product based on the target insight and have created content that creates empathy with various companies. Among them, we will introduce three representative campaigns that have had a lot of response.
Case 1: Shanghai Pudong Development Bank
Can you imagine and wait eight and a half years?  "The Longest wait …"
Overview
In China, zodiac animals have deep connections with banks and money, such as issuing a commemorative coin with a printing of an animal, honored by the zodiac of that year. Shanghai Pudong Bank develops investment products that contribute to solving certain social problems by appointing dogs that are the zodiac signs of 2018. Many customers has empathized the idea of solution and it's leading to an increase in purchasers of goods.
Insight
In China it is said that guide dogs are overwhelmingly short. It is said that only one in 170,000 people will be provided, and if a visually impaired person applies for a guide dog, he or she will have to wait a long time of about eight and a half years. Even though the training of guide dogs is an urgent matter, this situation has not been known socially yet.
Solution Ideas
Based on the hypothesis that there is an investor who wants to solve social problems for customers of Shanghai Pudong Bank, there are investors who want to support people in need, donate a part of the proceeds to the guide dog fund could develop special investment products. To promote product purchase, we set up a waiting time guide panel at the store as a means to get to know this social problem first. Ticket receipt stating the waiting time to visiting customers, asking them to recognize the length of waiting time of 8 and a half years, design the wires to consult with the employees. This situation was secretly shot through CCTVs, introducing the state of surprise and introducing sympathy of "length of time unable to endure, if you want to do something", SNS also spreads the video more than 6 million times. With only a few days, we succeeded in selling the item above 145,000 USD and succeeded in donating to the training of guide dogs.
The Longest Wait  Project Introduce VDO
https://www.youtube.com/watch?v=AIikoBWvNpE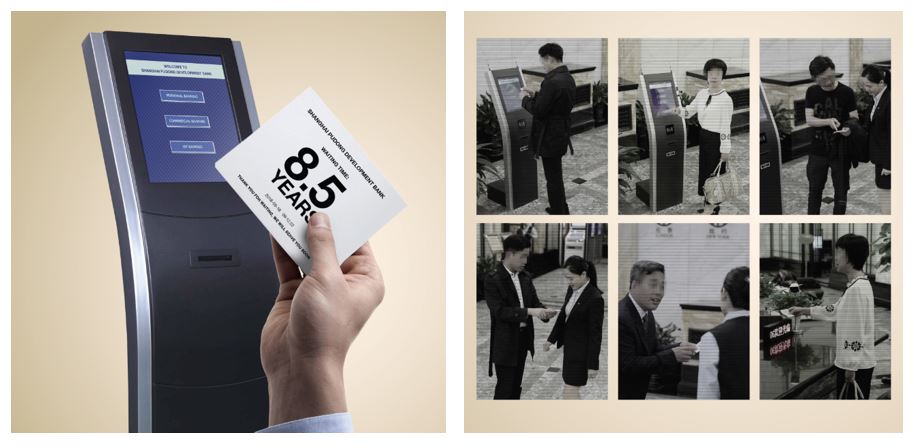 Case 2: Zhong he feng jing
Target Total beauty from the inside and outside of the body  "Beauty Rice Bottle"
Overview
In China where people's health awareness are increasing with rising incomes and living standards, food ingredients called "organic" are increasingly on the market. Even in the rice category "organic rice" attracts attention, competition is intensifying for each brand. The company that launches "Premium Organic Rice" focused on the efficacy of "rice as a cosmetic product" that keeps skin health and beauty in order to create further discrimination by high quality and high content of nutrients. In addition to the conventional "health" axis, we succeeded in communication that brings new value of "beauty".
Insight
Target layers with high awareness of health and adherence to food selection are assumed to have high consciousness not only on the inner surface but also on the beauty of the appearance as well.
Solution Ideas
Verify all the potency that rice possesses. As organic and rice, not only offering products as "food" containing abundant nutrients, but also utilizing the wisdom that has been popularized to act on beautiful skin from ancient times in the Asian region, proposes rice as "cosmetics" . Until now, "rice to eat" and "rice as cosmetics" were often provided by different brands, different manufacturers, but by deriving two items from one premium brand, the organic rice 's " Health Story "in addition to" Beauty Story "added to the efforts to expand the possibilities of the brand.
Beauty Rice Bottle  Project Introduce VDO
https://www.youtube.com/watch?v=L-3MIMU_bDA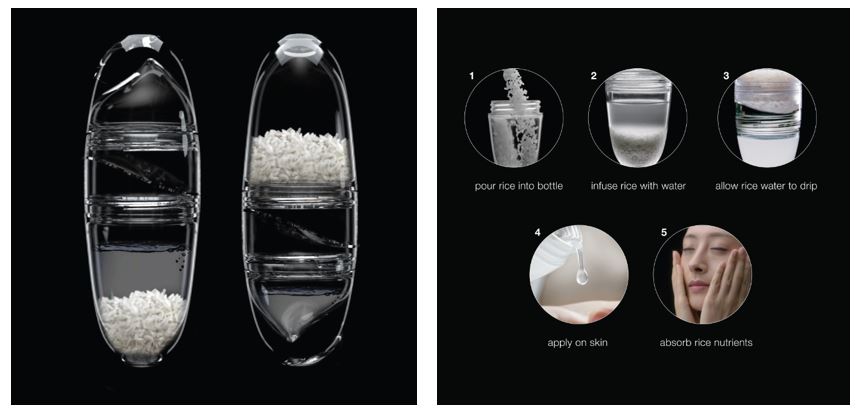 Case 3: Zhong he feng jing
Stimulate children's curiosity, grow together "Rice of the Heroes"
Overview
A variety of gastronomic restaurants are overflowing in the city. Pizza, hamburgers, pasta · · ·.
In China where food diversification and westernization are advancing, the option of carbohydrates other than rice is getting increase. The industry has big concerns. As a leading company of rice, the company has worked with educational institutions and raised awareness of rice by raising the attractiveness of rice through "food education" in an attempt to expand demand.
Insight
Originally rice was popular as a staple food in China. Historically, the hero who appeared in the famous old story in China all grew up eating rice, eating rice, he became a hero. On the other hand, a child wants to become a hero of the story. We thought that tickling child's curiosity and adoration and superimposing it with historical hero's meals could lead to rice demand.
Solution Ideas
Collaboration with educational institutions is carried out with food education as a major purpose. As part of learning the history story, by recreating the eating habits of the heroes, we aim to stimulate interest in food and create a place to eat rice as a real experience. I realized that there were plentiful menus using rice and succeeded in having you understand that it is an important ingredient that has been eating habits, mainly rice, in any era.
Rice of Heroes  Project Introduce VDO
https://www.youtube.com/watch?v=gnBDjV1O0uY

We, Beijing Dentsu Advertising Co., Ltd. will continue to support promotion activities that shake people's mind by creating brand's "favor and sympathy" while linking brand concept with consumer's emotions.
        # # #