Samurai Ears JAPAN Announces Unquestionably True Wireless Earbuds for Discerning Audiophiles -True wireless earphone by the first Japanese audio brand to implement Qualcomm QCC3026 chip, the latest SoC exclusively made for true wireless earbuds
Updated: October 26, 2018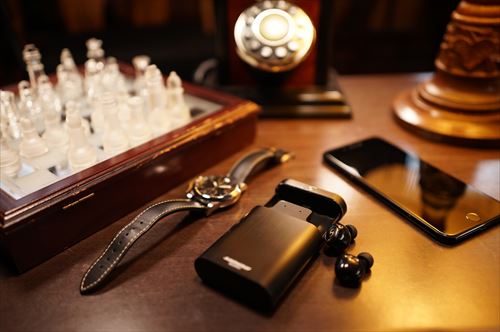 TOKYO, Japan, Oct. 25, 2018 — Samurai Ears JAPAN LLC, a Japanese audiovisual brand, has announced today that its audiophile-grade true wireless earphone, STW-D01a, featuring the latest Bluetooth Audio SoC based on an ultra-low power architecture is now available via Indiegogo crowdfunding service.
https://www.indiegogo.com/projects/samurai-ears-japan-s-best-quality-wireless-earbuds/x/19410630#/

Introduction
Our «Samurai Sound» project started almost 3 years ago, with a group of experts who brought with them long-standing experiences in planning and development of portable audio products in Japan. Our days were filled with countless trials and failures to achieve the sound level of professional audio equipment at recording studios and broadcast stations, and to reach the level of quality and precision that can be called truly «Japan quality. » The fruit of our efforts is the completed final prototype, STW-D01a.
Many audio equipment products of recent years are designed with China as their main market, due to China's rise as a major economic power. These products are also widely available in other countries primarily due to their low prices. However, as commonly known, music and sound tastes in China do not necessarily correspond to those in countries and regions with a relatively longer audio history, such as Japan and countries in Europe, Americas, Oceania, and Southeast Asia.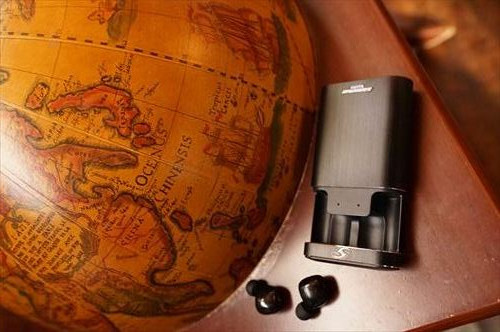 The sound quality Samurai Ears aims to deliver is high-speed, with large amount of sound information, but flat without exaggeration or tic, and of the level heard on professional audio equipment and musical instruments that Japanese audio experts excel at. The Samurai Ears acoustics have been designed with utmost care to faithfully reproduce the exact sound quality that recording engineers envision, for a diverse spectrum of music ranging from classical music played by grand orchestras to hip-hop. Samurai Ears is perfect for discerning audiophiles who truly know and appreciate sounds of high-end audio equipment.
Use of Qualcomm QCC3026 Chip, the Latest SoC Exclusively Made for True Wireless Earbuds
We've been especially fortunate to have encountered the exceptionally high-performing QCC3026 chip in our development phase. Conventional true wireless earbuds were of inadequate performance, and had 2 serious issues:
– Short play time
– Signal instability, i.e., intermittent play
It's this latest SoC, QCC3026, that beautifully solves these issues, and we are happy to be the first audio brand in the world to implement it.
– Up to 9 hours of continuous play time with the earbuds alone
– Maximum play time of approximately 60 hours in total, including the in-case battery
– Robust Bluetooth signal connection
What's more, QCC3026 is capable of containing dramatically larger amount of sound information than conventional SoCs, and further improved Samurai Ears earbuds' sound quality.
Compact and Lightweight, IPX7-Grade Waterproof Design
It's not just high-quality sound. Ease of use is also our priority, and STW-D01a has been designed based on ergonomics, and we successfully reduced the earbud weight down to approximately 4 grams per side without sacrificing sound quality at all. Moreover, our earbuds are waterproof enough to withstand brief submersions, thanks to various creative efforts such as special coating on the joints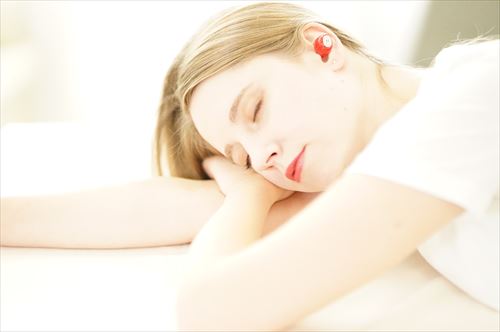 Aspiring for Even Higher Sound Quality
Another shortcoming of conventional wireless earphones is sound misalignment (latency) in watching movies on smartphones, i.e., sounds and motions are out of sync. In order to solve this latency problem, we not only re-examined the circuit design of Samurai Ears, but also made them aptX-compatible. Latency is a lesser problem with aptX, which many Android smartphones are compatible with. aptX also provides higher sound quality thanks to its lower compression rate, and its capacity to contain much more sound information, than standard SBC. Of course, with the use of compatible smartphones, it also supports Bluetooth 5.0 which doubles the communication speed and increases the communication range by 4 times.

A Charging Case with Built-in High-Capacity Lithium Polymer Battery
The exterior of our charging case has been coated with a durable and beautiful duralumin for long-lasting protection of the earbuds. The charging case is also equipped with a high-capacity lithium polymer battery, extending total play time to 60 hours.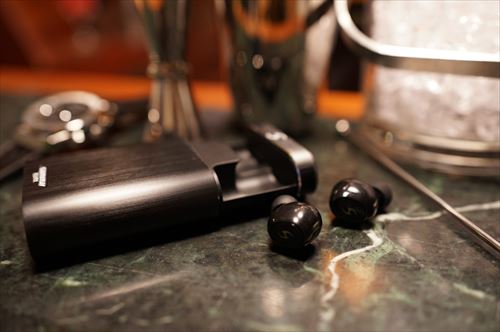 A Greeting from Kohei Yamashita, CTO of Samurai Ears JAPAN LLC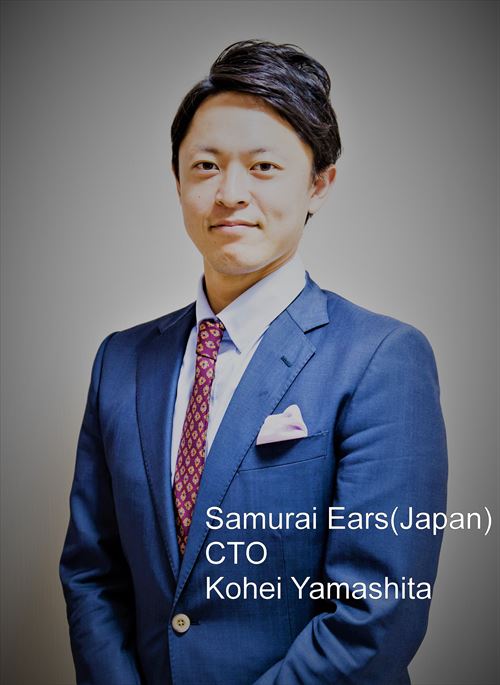 Thank you for choosing this press release from the mountain of press releases you probably encounter day after day. Hours of strenuous signal tests in London, New York, Hong Kong, and Tokyo, all of which the worst 2.4GHz congestion areas of the world are, have proven that almost no sound dropout occurs with STW-D01a. The time to introduce it to the world has finally come, and we decided to present it on Indiegogo. I would like to take this opportunity to thank our Golden Ears Team in Japan and UK, who worked on sound tuning, and above all, our acoustic design team in Japan.
We hope you will join us on our journey and take a part in this project. Thank you for backing it today!
Media Contact
Yuki Nakanishi / PR Manager
Samurai Ears JAPAN LLC
samurai-cf@v-trade.co.jp
+81-80-3110-4978