"Kill the Colossal Titan!!"
For this collaboration project, Colossal Titan will be the main target. For limited-time-only quest "Defense Line",
the map has become a motif of town inside the wall, and Colossal Titan will be invading.
The collaboration pack will include Eren and Mikasa's Scout Regiment, as well as skill ring that will activate that
special killer attack from the series. During this event session, there will be "Salute Emotion"that can be obtained as well.
Suit on your Scout Regiment and exterminate Colossal Titan and other monsters with it.
Tokyo, Japan – ASOBIMO,Inc. announces collaboration project with "Attack on Titan"
for their one of main titles "AVABEL Online."
[Event] March 21, 2018 (Wed) to April 4, 2018 (Wed)
■Colossal Titan attacks! Kill him with co-op!
Limited-time-only event, "Defense Line," will start for this collaboration,with map inspired from the town behined the walls.
Colossal Titans will invade the map with other gigantic monsters.
Cooperate with other players to keep the town safe.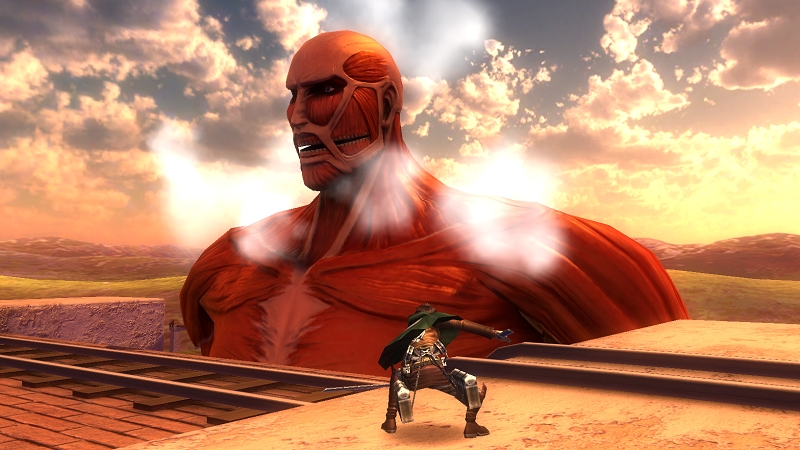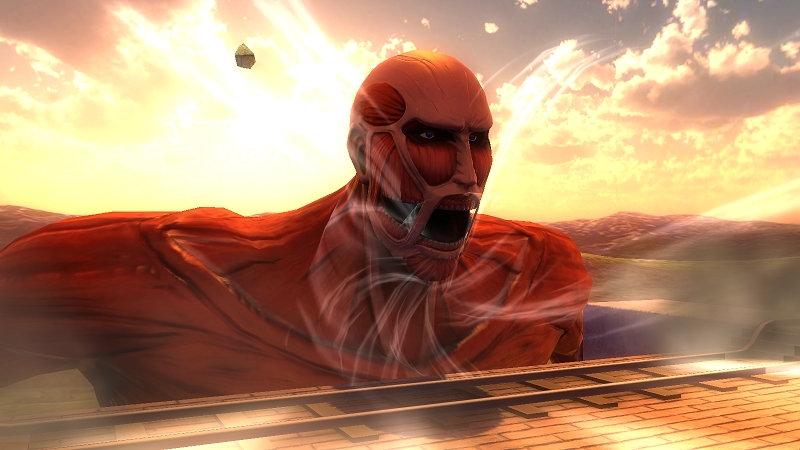 ■You can also do the "salute" when you say that keyword on chat!
During this collaboration session, for everyone who chatted, "Collaboration with Attack on Titan,"
will receive "Attack Soul" as a present.
And when you delivered that item, you can retreive the salute emotion, "Dedicate your heart!"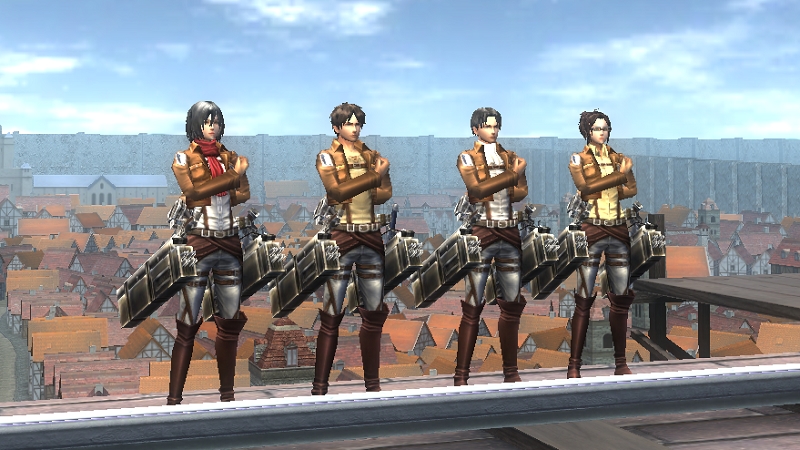 ■Collaboration pack will be on sale, and that "killer attack" will be included!
"Attack on Titan" collaboration pack including original avatar and skill ring will be on sale.
Skill ring can activate killer attack from the story. Not only Eren and Mikasa' s Scout Regiments,
but also Omni-Directional Mobility gear (ODM gear) will be included as well. Now is your chance to get it.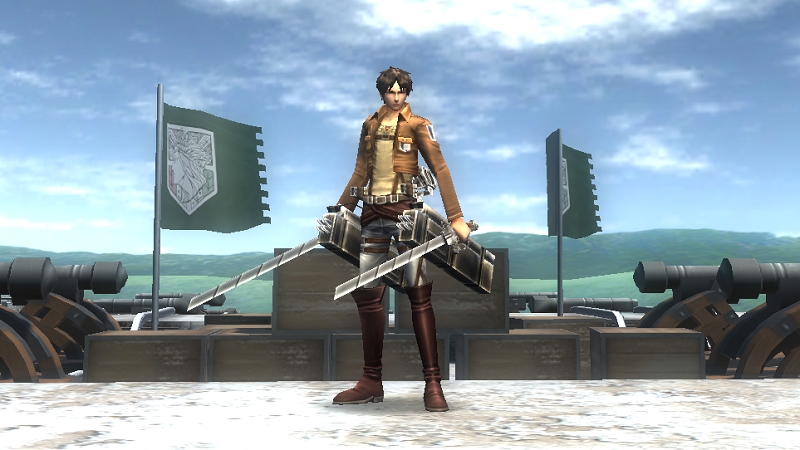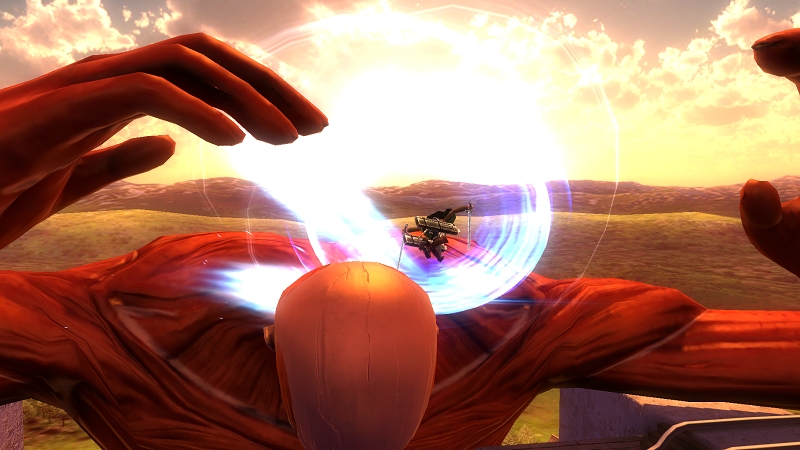 ■Screenshots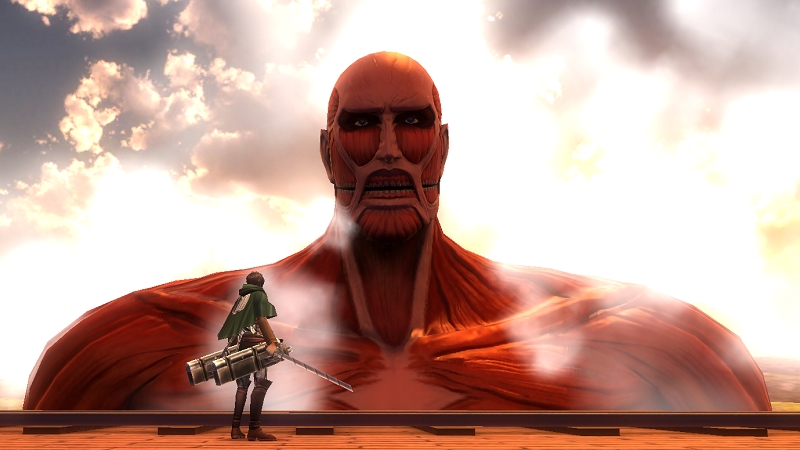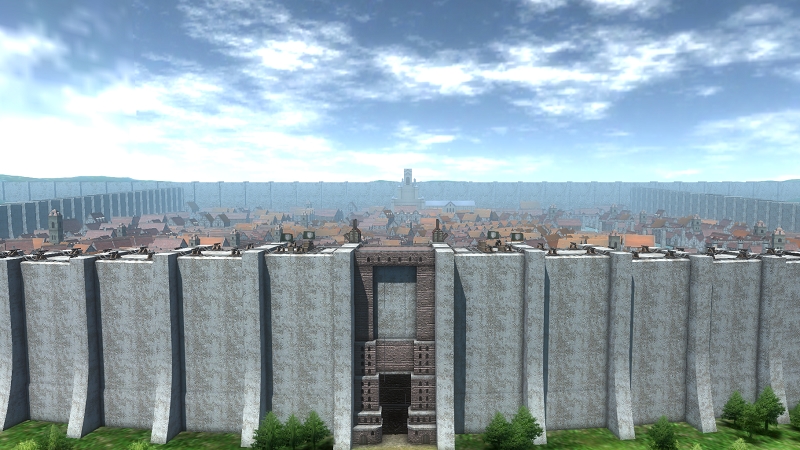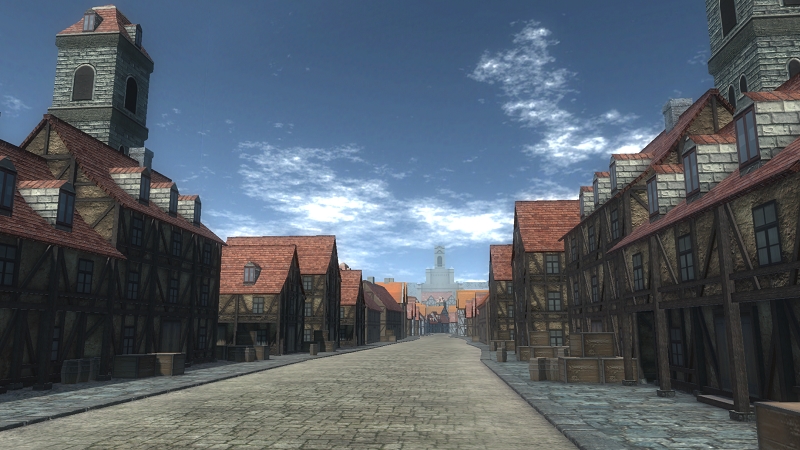 ■What is "Attack on Titan"?
Many years ago, humanity was forced to retreat behind the towering walls of a fortified city
to escape the massive, man-eating Titans that lurked outside their fortress.
Only the heroic members of the Scouting Legion dared to stray beyond the safety of the walls – but even
those brave warriors seldom returned alive.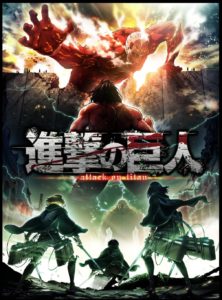 Official Website: http://shingeki.net/
Official Twitter: https://twitter.com/anime_shingeki
©Hajime Isayama,Kodansha/"ATTACK ON TITAN"Production Committee. All Rights Reserved.
【About the Game】
AVABEL ONLINE is a 3D-MMORPG that delivers the best in smartphone graphics.
Both Android and iOS users can enjoy the game's exhilarating features in the same world.
Monster hunting and Quests in the MMO field "Main Tower", "Dungeon" challenged by party or solo,
and PvP with up to 1,000 players are all available in ultimate graphics.
【Application Download URL】
Google Play: https://play.google.com/store/apps/details?id=com.asobimo.avabel_gp_b3
AppStore: https://itunes.apple.com/jp/app/rpg-avabel-online/id606800657
【Game Summary】
Title: AVABEL ONLINE
Genre: Action MMORPG
Price: Free to Play
Supported OS: Android OS 2.3 or higher, iOS 7.0 or higher
Languages: Worldwide Support (English, Japanese, Korean, Taiwanese, German, Spanish, etc.)
Official Website: https://avabel.jp/
Twitter: https://twitter.com/AVABEL_EN
Facebook: https://www.facebook.com/online.rpg.avabel
【Contact】
ASOBIMO,Inc. PR staff
Mail: publicity@asobimo.com
ASOBIMO,Inc.
3-1-2 Ikebukuro, Toshima-ku, Tokyo, 171-0014, JAPAN
TEL: 03-5927-9350 / FAX: 03-5927-9353
Website URL: https://asobimo.com/
BeMMO Channel (official): https://bemmo.asobimo.com/