Tokyo, Japan —January 21—Japanese indie dev team YAKAN HIKO is happy to announce the release of its (first?) iOS game app "dreeps", available starting January 21st worldwide on the Apple App Store.

Trailer: http://youtu.be/-bxKTsEpNxo
Official site: http://dreeps.net/
Press-kit page: http://dreeps.net/press/index.html

This game is an « Alarm Playing Game », a new genre of game where you can enjoy having an RPG experience just by setting your alarm.

This unique application where setting an alarm automatically triggers a RPG adventure, features beautifully crafted pixel-art animations and a universe mixing Sci-Fi and fantasy, with an extensive chip tune soundtrack.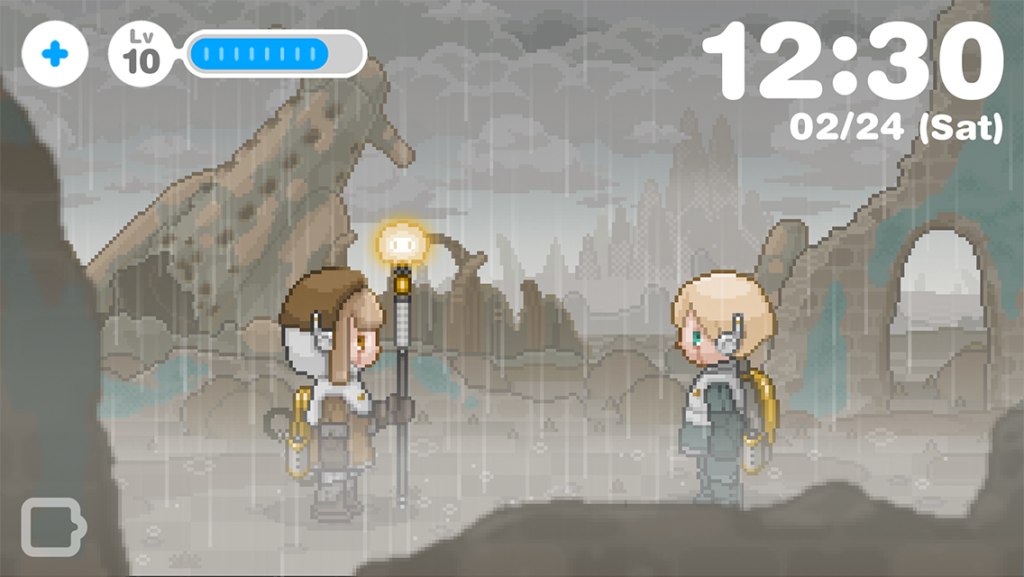 — introduction —
For you who don't have time anymore to play RPG,
"Alarm Playing Game" is a new type of game where you just have to set an alarm to enjoy an RPG adventure.
Before going to bed just set the alarm in dreeps, and the robot boy will sleep like you.
When you'll wake up with in that alarm in the morning, as you go to worker to school, the robot boy with go on an adventure though fields, valleys or peninsulas where bosses are waiting for him in dungeons.
A new day is starting for you and the robot boy !
In dreeps, you will just have to set the alarm, that's all.
You can have a look at the adventure on the phone put on you desk while working, during snack time, just enjoy the game at your pace.
If you woke up with dreeps, the adventure will automatically continue as long as the robot boy has enough HP, even if you don't open the app. You might be missing some events, but don't mind about it.There's almost no text in the game.
You can imagine your own version of the story with the hints hidden in visuals and sound. You can share some screenshots and you thoughts about the game by pressing the « share » button.
dreeps has been created to give the player the ability to enjoy a story a little by little everyday, with beautifully crafted art and animations and a new play system easy that anyone can easily understand.
This pocket-size adventure has been made for you by three people in Tokyo who put all theirs hearts to deliver a fresh and charming experience.
Thank you for playing dreeps !
If you're interested in reviewing the game, please find below a promotion code to download the app on the Apple App Store and play the game.
Feel free to take screenshots and videos of the game except for the last boss battle and the ending of the game. (Spoilers make kittens cry.)

Do not hesitate to contact us for any questions, we look forward to hearing from you.

Thank you very much!